Isaac Zussman:
The Creative Mind
Meet Isaac, the Creative Mind behind Pangea. With a unique experience working in various jobs across a number of industries, from construction, to education, food services, and even selling diamonds, Isaac has been nurturing the idea of Pangeamart for over 10 years.
What started out as a website called Good2Go, Pangeamart is now in one of its most critical stages–the launch. Get to know Isaac as he talks about his vision for Pangea, the journey that lead him there, and how he feels about Pangeamart finally turning into a reality.
Tell me a little bit about yourself.
I'm from Pawtucket, right on the Providence-Pawtucket line. I jokingly say that my education ends in 8th grade, because I went to 9th and 10th grade but I got kicked out to school. From there I was very much in the wind, living in Boston, Connecticut and New York. When I turned 18, I started from scratch in Providence. I got my first apartment at the top of Thayer, and that was when Pangeamart started.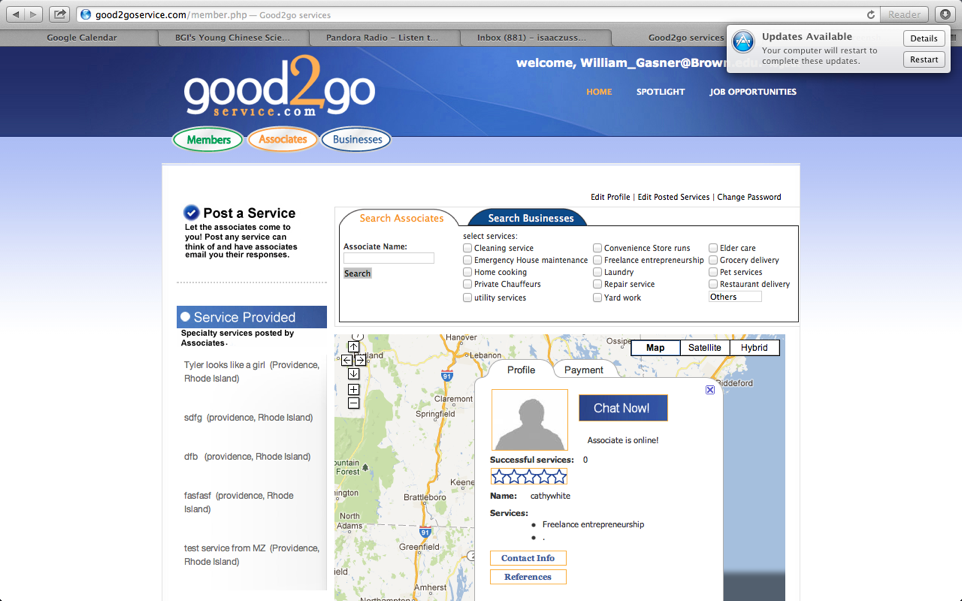 The Good2Go website built in 2007 envisioned an informal economy revolution. Launched 2 years after Google released their revolutionary Maps software, Good2go was one of the first softwares to provide an open marketplace for services and goods. Ahead of it's time, Good2Go was launched 3 years before Uber and 4 years before Task Rabbit.
Screenshot of original Good2Go website (Pangemart's early version)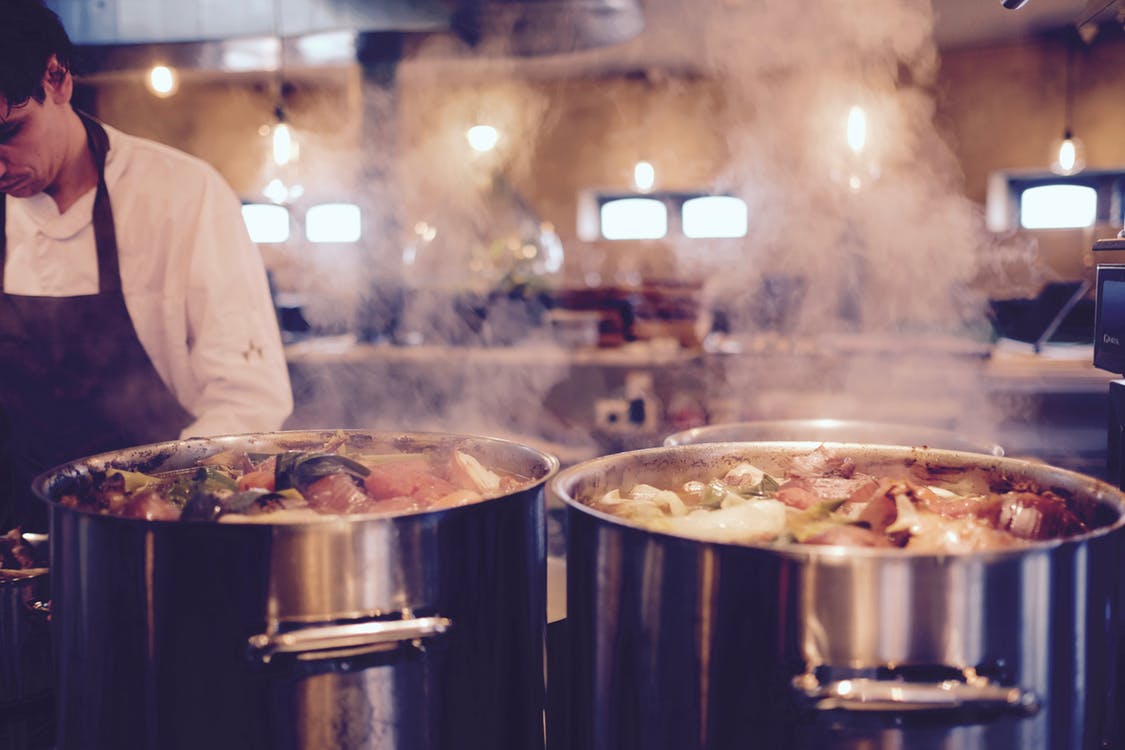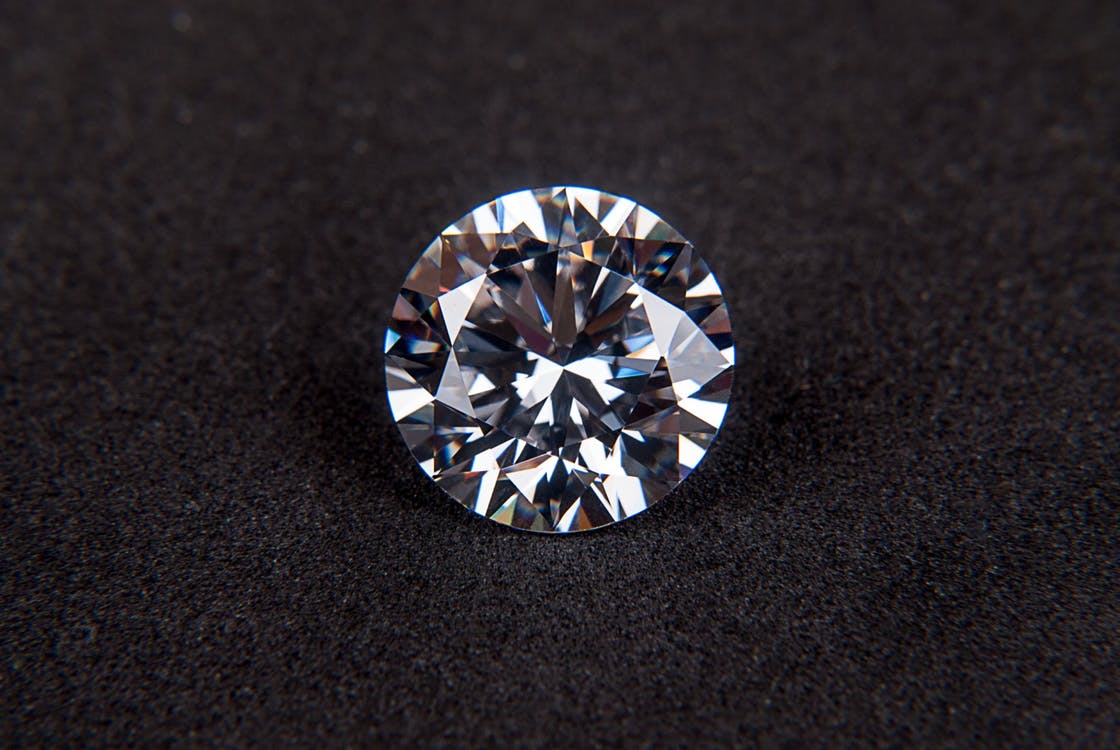 But back then, the company (Pangeamart) was called Good2Go. For ten years I've been doing everything I can to bring Pangeamart to life. I've worked practically every job you can imagine: dishwasher, cook, server, preschool teacher, selling diamonds in Alaska. And I've done every element of construction, from framing, drywall, painting houses.
Things have been very tough at certain points in my life. I've been homeless a lot as an adult, and it's very easy to surround yourself with people in the same situation. So what I'd always do was find people who were doing worlds better than me. I would basically travel to college campuses and meet people who would help me out, swipe me into the dining hall, or give me a place to sleep. I wanted to stay away from people who would make me feel like my situation was normal and that living on the streets was an acceptable option.
"I've worked practically every job you can imagine: from construction, cooking and serving to a preschool teacher and selling diamonds in Alaska."
How did you come up with the initial idea for Pangeamart?
What were the early days like? What was your founding story? Pangeamart originated from conversations with my roommates. I worked with a team in India to build the original website along with a few friends in Providence. I always imagined that Brown would be a great launch point for Pangeamart — Good2Go originally. And that was when I met Will Gasner. He is one of my best friends and the co-founder of Good2Go. He was from Block Island and went to Brown.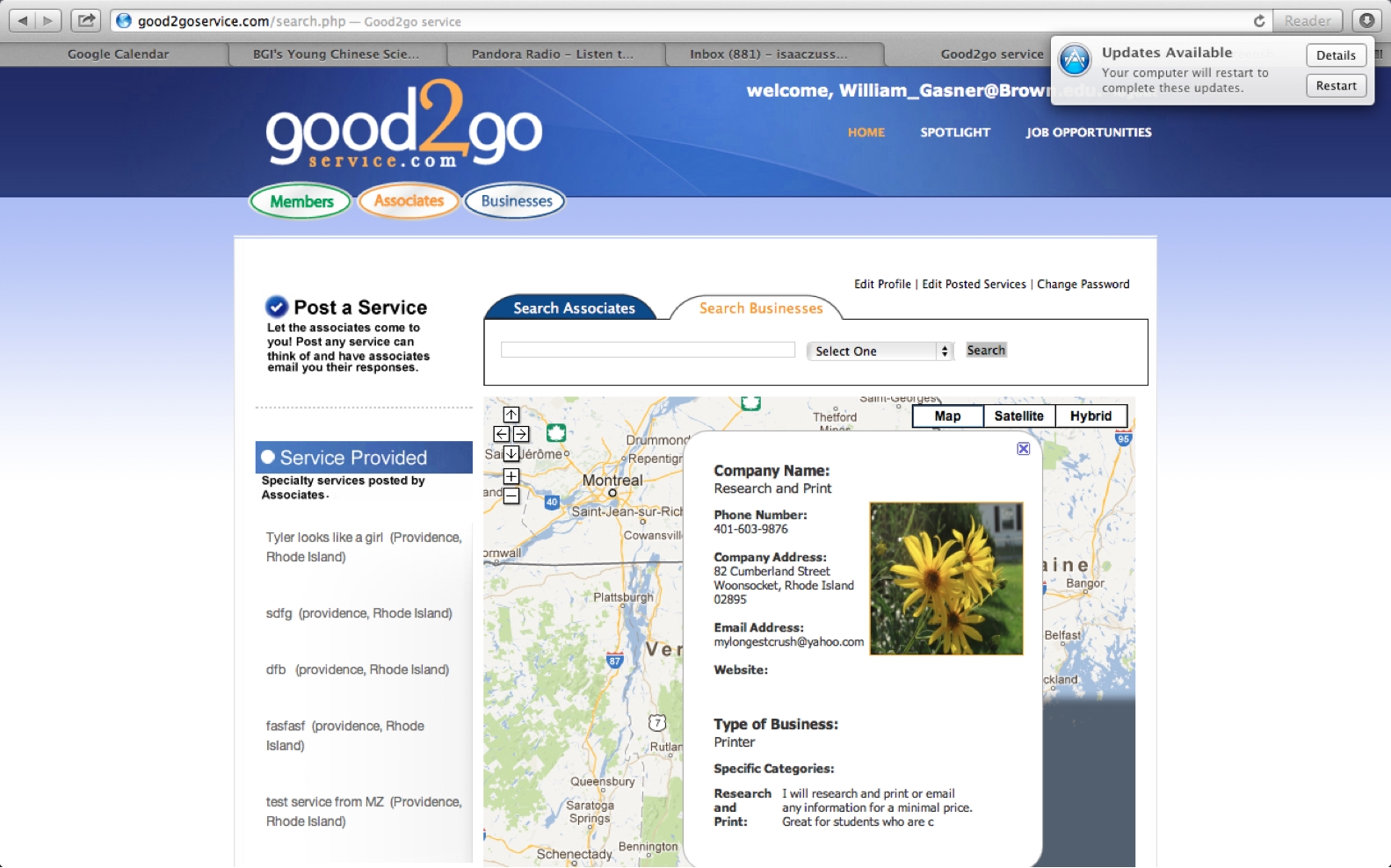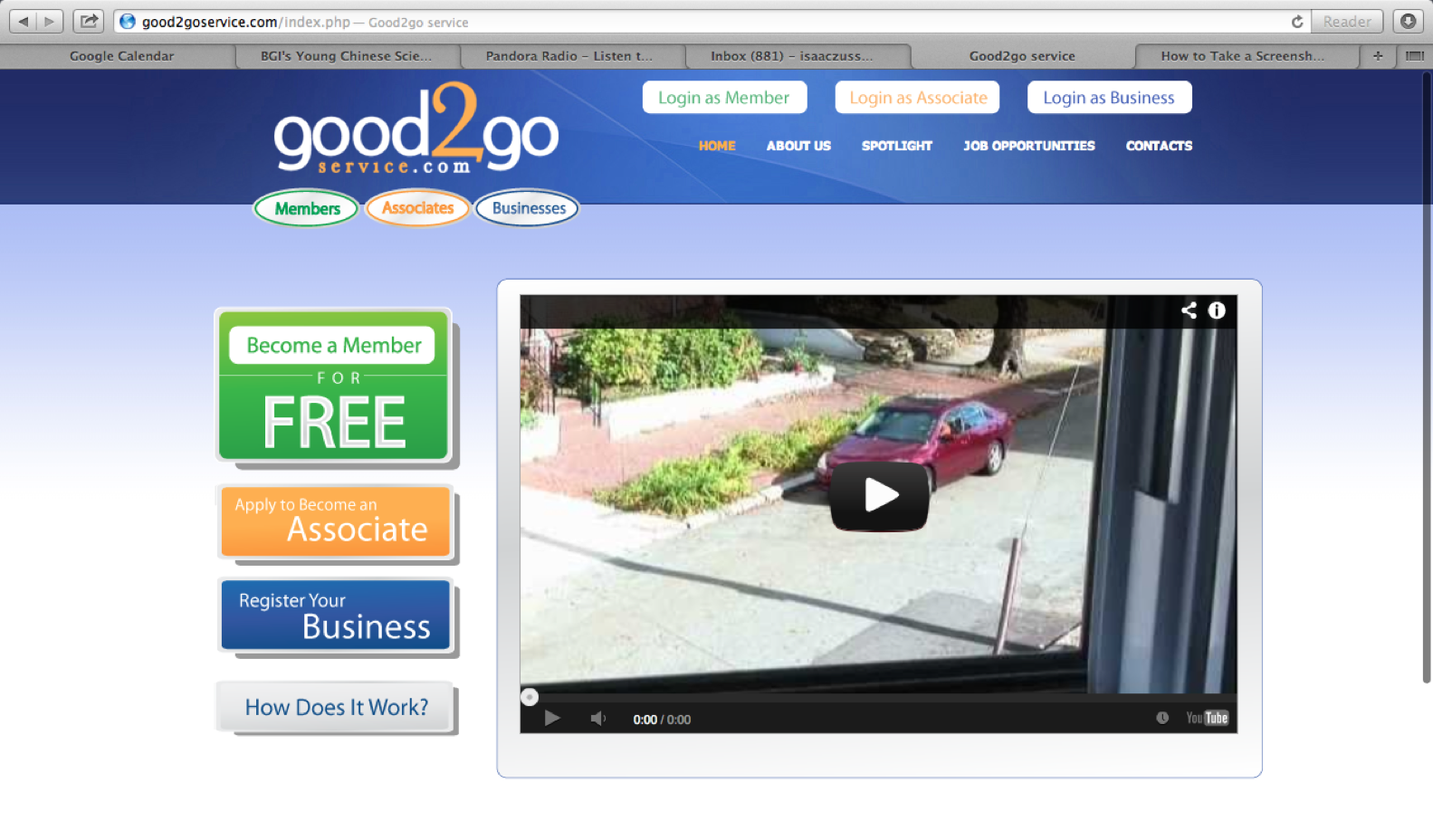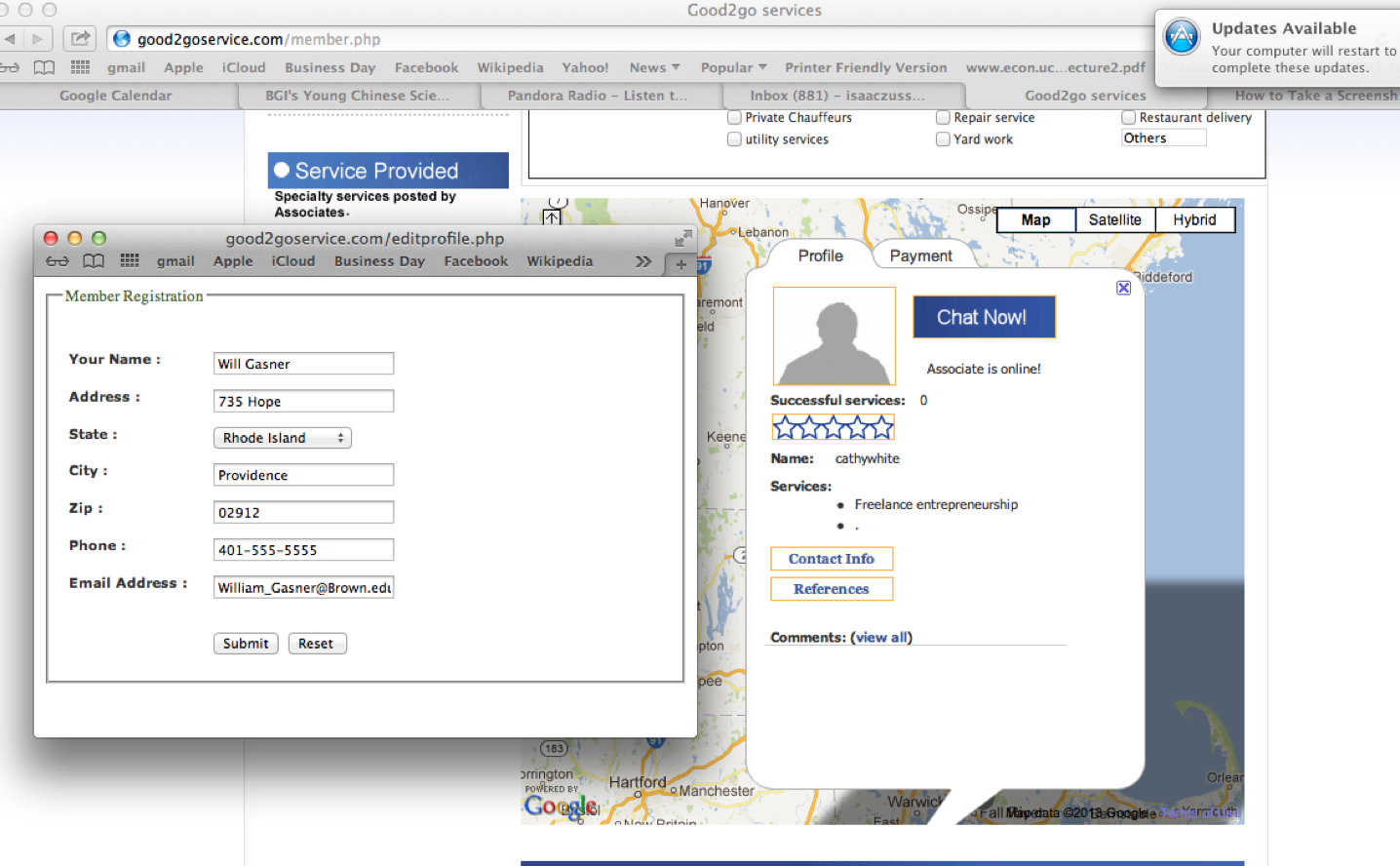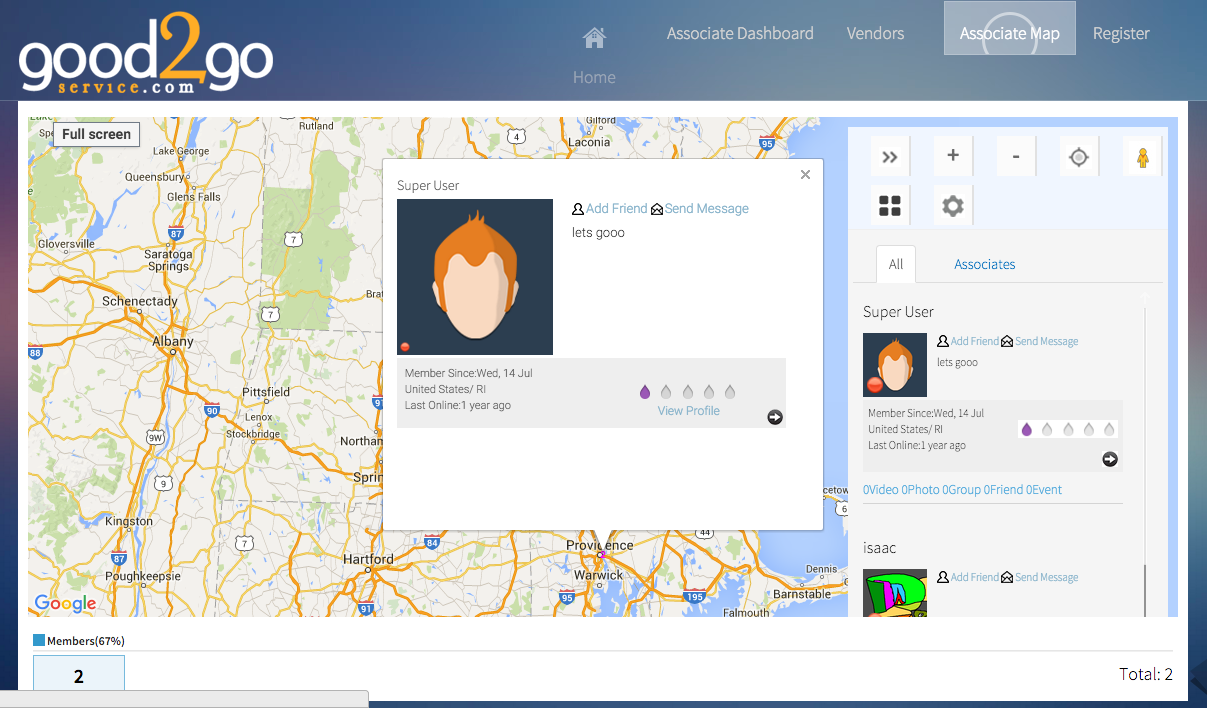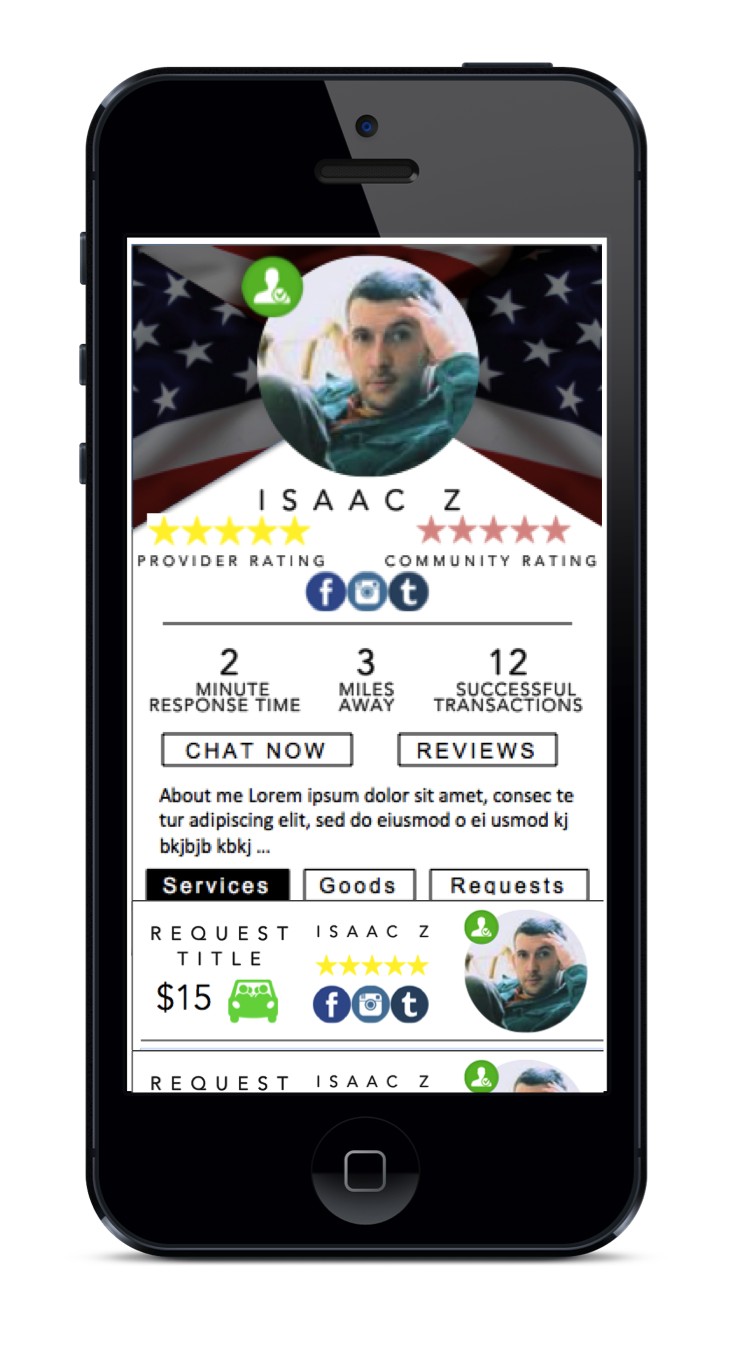 Original Pangeamart Mockup
And from there how did you begin working with Adam and John?
Adam's old roommate used to come over to my place a lot to hangout, we started having really philosophical conversations about Good2Go. He was taken by the idea and started working with Will and I and we would meet sometimes in Adam's dorm room. The same thing happened with Adam–we would talk about it a lot and he would "interrogate" me about the intricacies of how the idea would work and grow. It went on like this for a bit, until one time, Adam came to me to talk, and he'd done a whole bunch of research and organized a whole bunch of ideas and actionables in a notebook he had labeled Pangea.
It's one thing to be inspired and it's another thing to execute. When I saw how capable and action-oriented Adam was he quickly came aboard the team. We then wanted to find a programmer–either by raising money to hire someone, or get another person to join our team. Enter John. He basically said to us when we asked him if he could build the app, "I know you want an answer now, but if I had to tell you yes or no, you need to give me a month to see if I can do it." We heard back 2 weeks later, he could, we created Pangeamart and then the rest is history.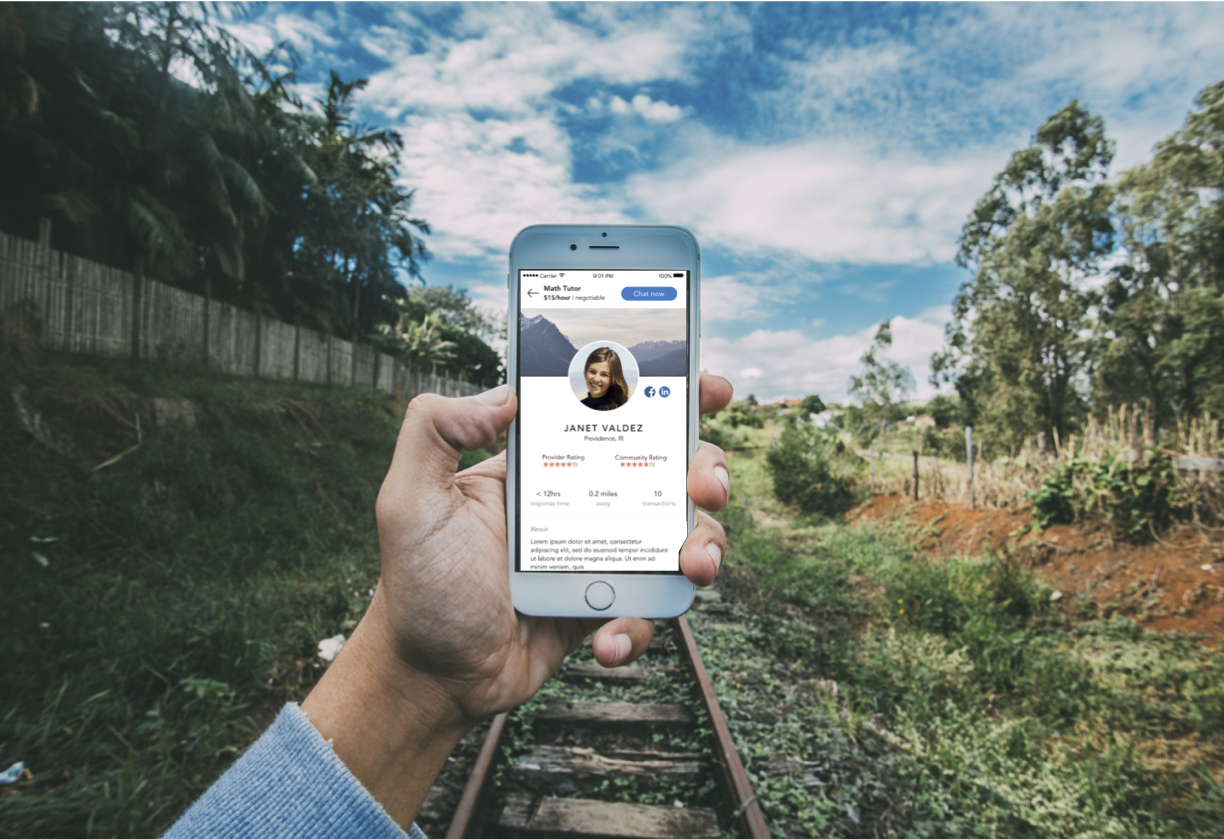 Good2Go evolved into Pangea and is finally launched on the App store after years for dreaming, building, experimenting, and reiterating.
Image of final Pangea mockup design.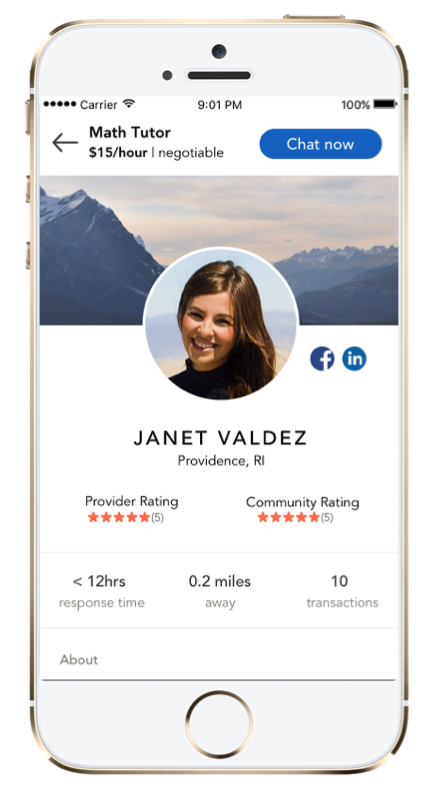 So when I first met you, it was at Meeting Street Cafe. How did your experience working 9 to 5's transition to starting your own company, as well as help fuel your ideas?
In a way, I feel as though I have an advantage when I'm trying to start something like Pangeamart. I have nothing to lose and everything to gain. I'm a second generation immigrant from Poland. I had opportunities when I was young but I was always getting in a lot of trouble, found myself down and out, working for horrible people and swallowing my pride because I needed to survive.
Because of this I have the confidence to make moves that should be out of my pay grade. What connects deepest to the ideas of Pangeamart are the inherent talent and interest that every human being has. My mom and I were arguing about something one time, and she said, "You know, you know so little about so much!" And I was like, "Yes! That's right on the money." I'm kind of a jack of all trades, just because of the varied experience I've had in the past as well as the self taught nature of my "education".
Everybody is full of interesting and unique things and I pride myself in the fact that I can connect with people and draw that out of them. I think that's one of my biggest skills. To go back to our original conversation about what lead to my ideas of creating a way to connect to your community, I see that today a term like that is so vague and immaterial community impact, support local. It almost sounds like a buzzword now. What actually connects people is commerce–things that people can value and acquire from each other showcasing all that the people around you actually have to offer. That's what's going to draw interest–specific activities that bring people together. Why would you scroll through Facebook when it's insulated to just the people you're already connected to? Our platform will be a valuable tool to connect with new people the community with purpose–and that's the fundamental nature of Pangea.
I've said in one of our pitches that I want to make capitalism a good word again. Capitalism has been vilified and connected to corporatism, as opposed to the true concepts of a free market which truly rewards the individual for innovation, creativity, and hard work. Everyone is uniquely gifted in one way or another, whether in ability, knowledge or skill. We built a platform that enables people to better themselves and promote themselves in such a way that they're in complete control of their value and occupation, and it will bring out the best in everyone.
"Capitalism has been vilified and connected to corporatism, as opposed to the true concepts of a free market which truly rewards the individual for innovation, creativity, and hard work."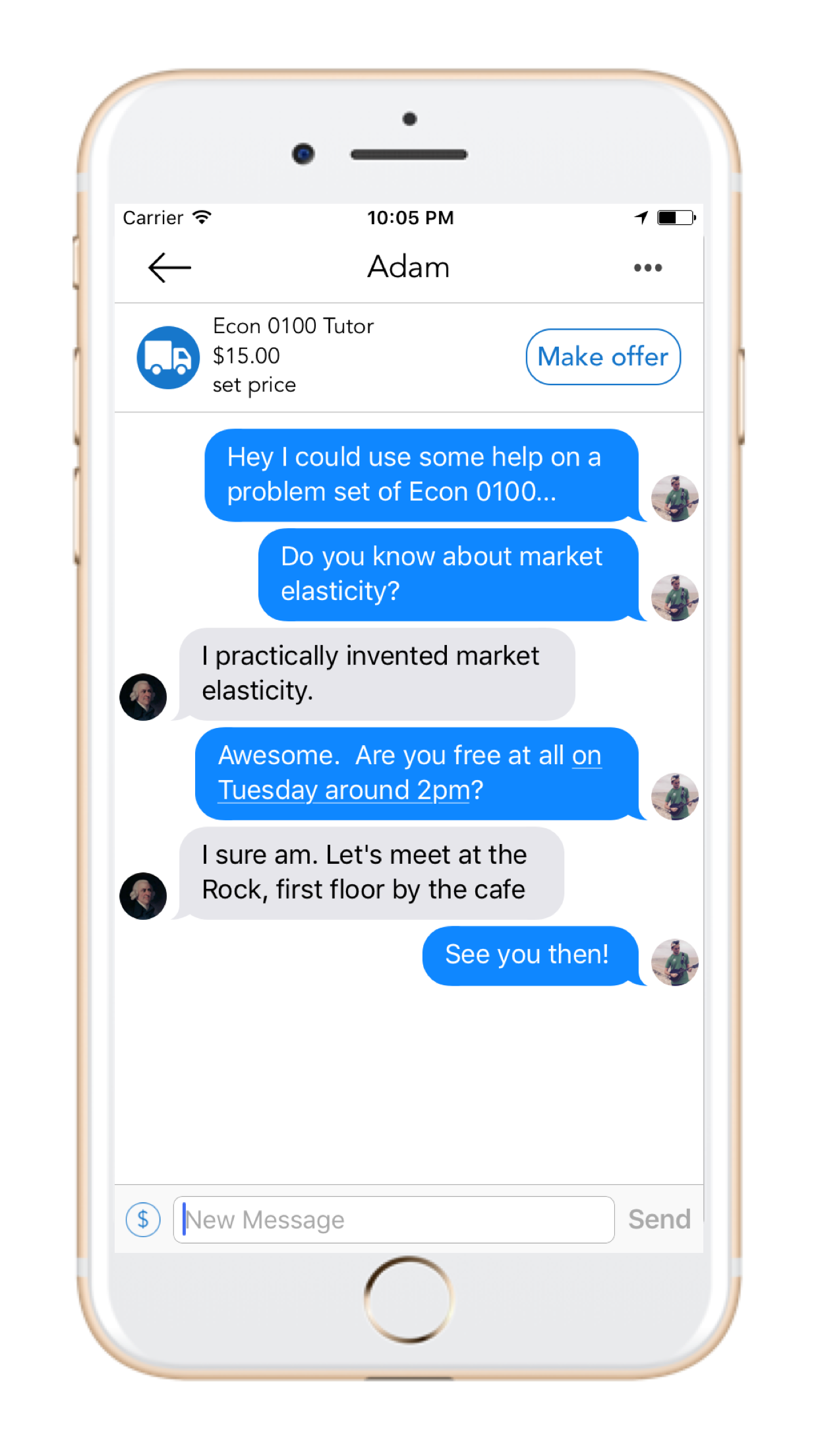 Where do you see Pangea going in the next year and what is your vision for the company?
What is the biggest project that we are working on or biggest goal we want to accomplish? I envision that Pangeamart will be a global marketplace, where someone in Siberia knitting socks can sell them to people in LA. I think that Pangeamart could be the foundation for a company that does or becomes a portal to everything. Pangeamart was not initially built for college students; Pangeamart was built for the world.
In the next year, our biggest project is incubating Pangeamart to a bunch of schools. When the initial Pangeans go home for the summer and return to their respective communities, we will ideally like to see Pangeamart being presented to people they grew up with. That's what's going to seep Pangeamart to all the other communities. If you ever see me celebrate, it's when you see Pangeamart popping up in communities where these kids are going back to–that's when I know we'll be successful.
When we hit scale, how will you instill culture? How would you describe our company culture?
I want to staff our team very diversely, and not in the way everyone talks about it today, which is purely superficial. I want our team to be ideologically diverse. I want people to have philosophical arguments and discussions. Because as Pangeamart grows, the ramifications of what it is and what it could be will get larger and more important.
I also want to be 100% transparent or as transparent as we can possibly be. I want to set a new ethic for how corporations behave. There will be profit-sharing methods used among our team as well as our users. Everyone will be involved in our success.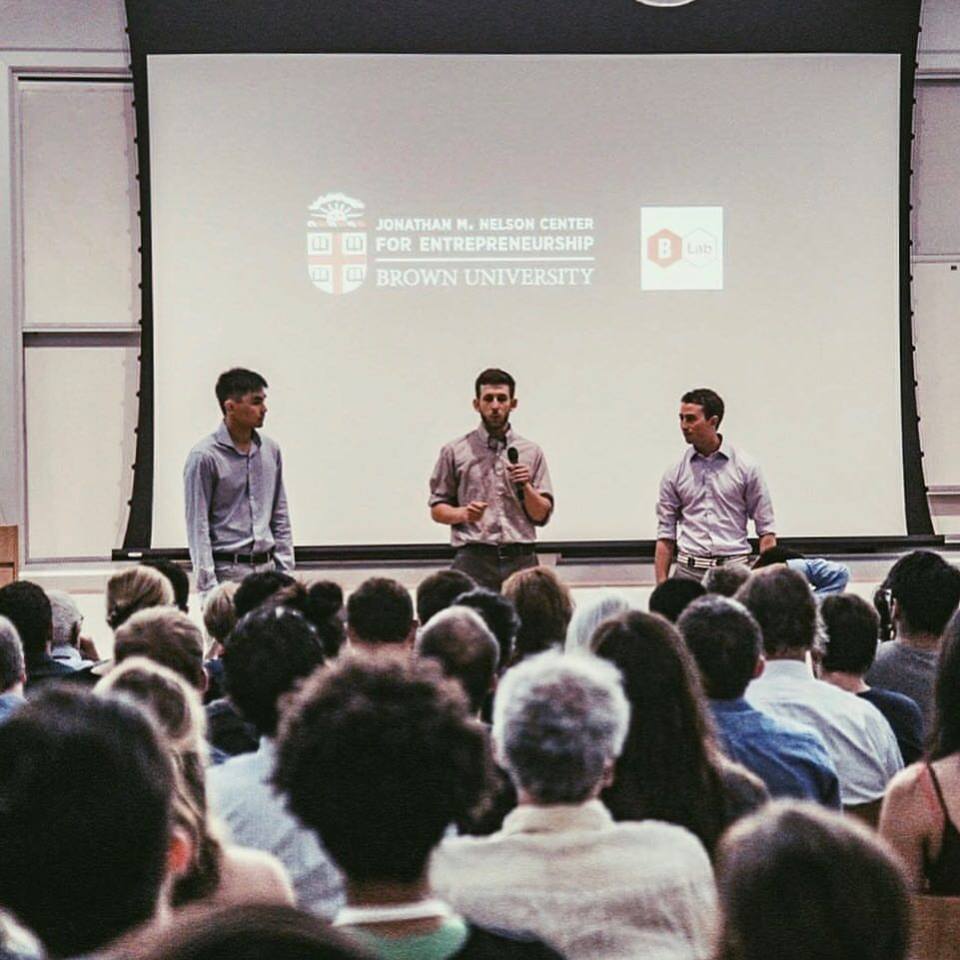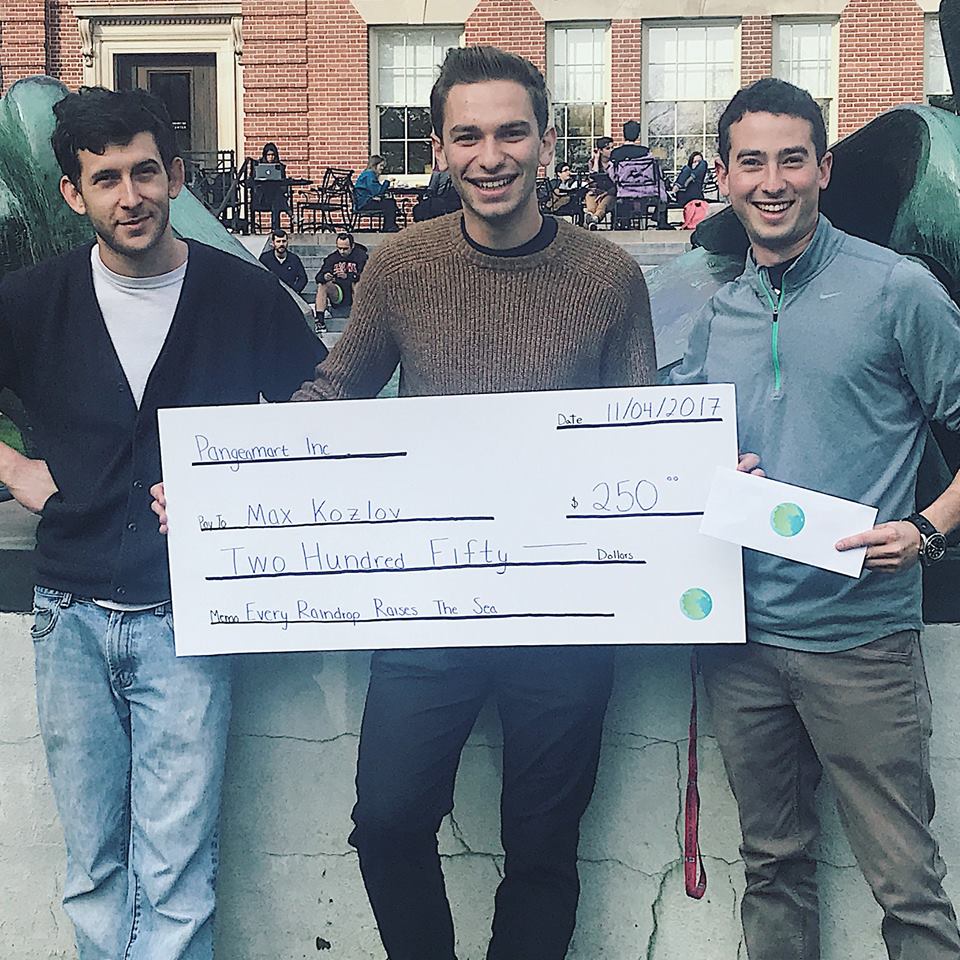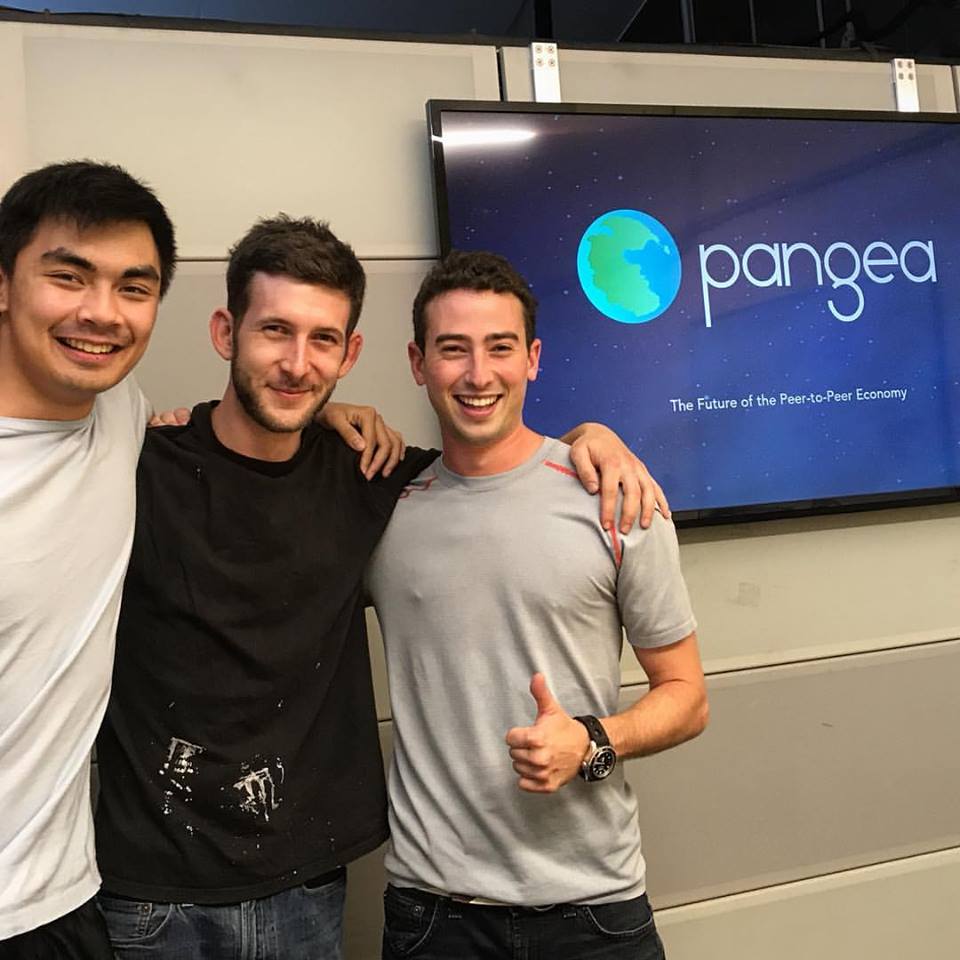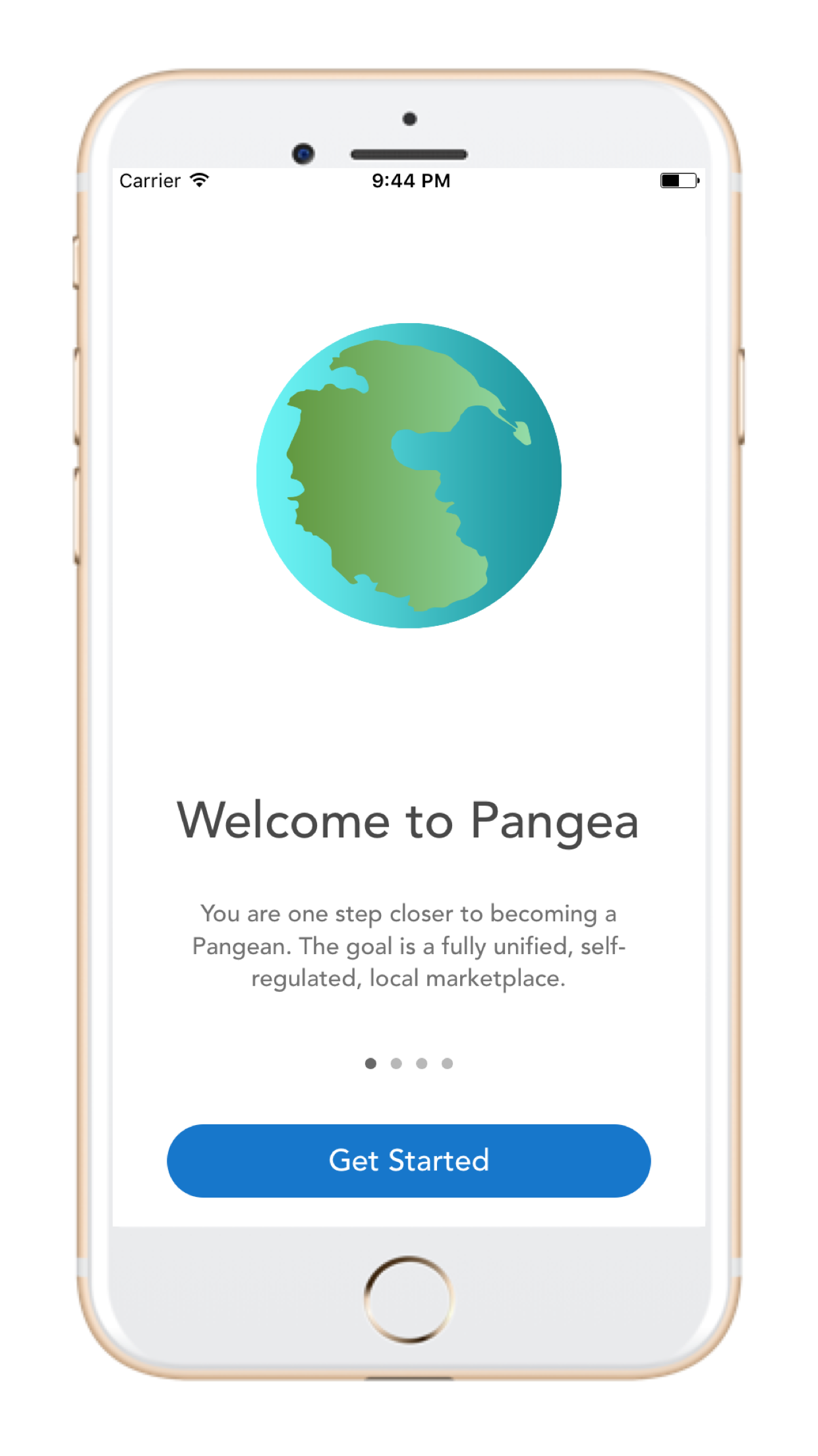 How do you manage working a full-time job while also being the "Creative Mind" and Co-Founder of Pangea? How do you keep hustling? Any tips for future founders?
It's really not too hard to manage both, it's more just the stress of survival that wears you down. I don't have anything to fall back on. On one hand, it's thinking about how to do things the right way and not slip up for Pangeamart, but on the other hand I am also stressed about keeping my job, and eating my next meal. I'm still always one paycheck from being homeless. When I get my next paycheck I don't have any money leftover from my previous one. But, I'm a master at this. It took us 10 years to get Pangeamart where it is today. It took long periods of sacrifice to get things where they need to be. As someone once said "It takes 10 years for someone to be an overnight success."
What are your favorite quotes?
"If you know the way broadly you will see it in everything."

~ Miyamoto Musashi
"There are a thousand hacking at the branches of evil to one who is striking at the root." ~ Henry David Thoreau
"If you know the way broadly you will see it in everything." ~ Miyamoto Musashi
Want new articles before they get published?
Subscribe to our Awesome Newsletter.