Adam Alpert: The Business Mind
NOV, 2017
By Angela Marie Teng
A leader, motivational speaker, and budding entrepreneur, Adam has had experience in a variety of fields–from starting at Brown as a Modern Culture and Media concentrator then switching to History, as well as working at a hedge fund and a healthcare consulting firm in New York.
Find out how all of these experiences have come together in his work as Pangeamart's co-founder and CEO.
How did your experience at Brown as a History Concentrator and as a filmmaker transition to starting your own company?
History was important because it taught me how to read and write effectively, as well as build arguments based on evidence.  These are skills that I apply on a daily basis. Everything I deliver needs to be logical, convincing, and structured.  Moreover, studying history allowed me to touch on a lot of different disciplines during my time at Brown.  The Open Curriculum gave me the opportunity to do a lot of classes outside my concentration, including Computer Science, Film, and Neuroscience.  This has given me valuable perspective, which as I know from my other passion, is the root of empathy.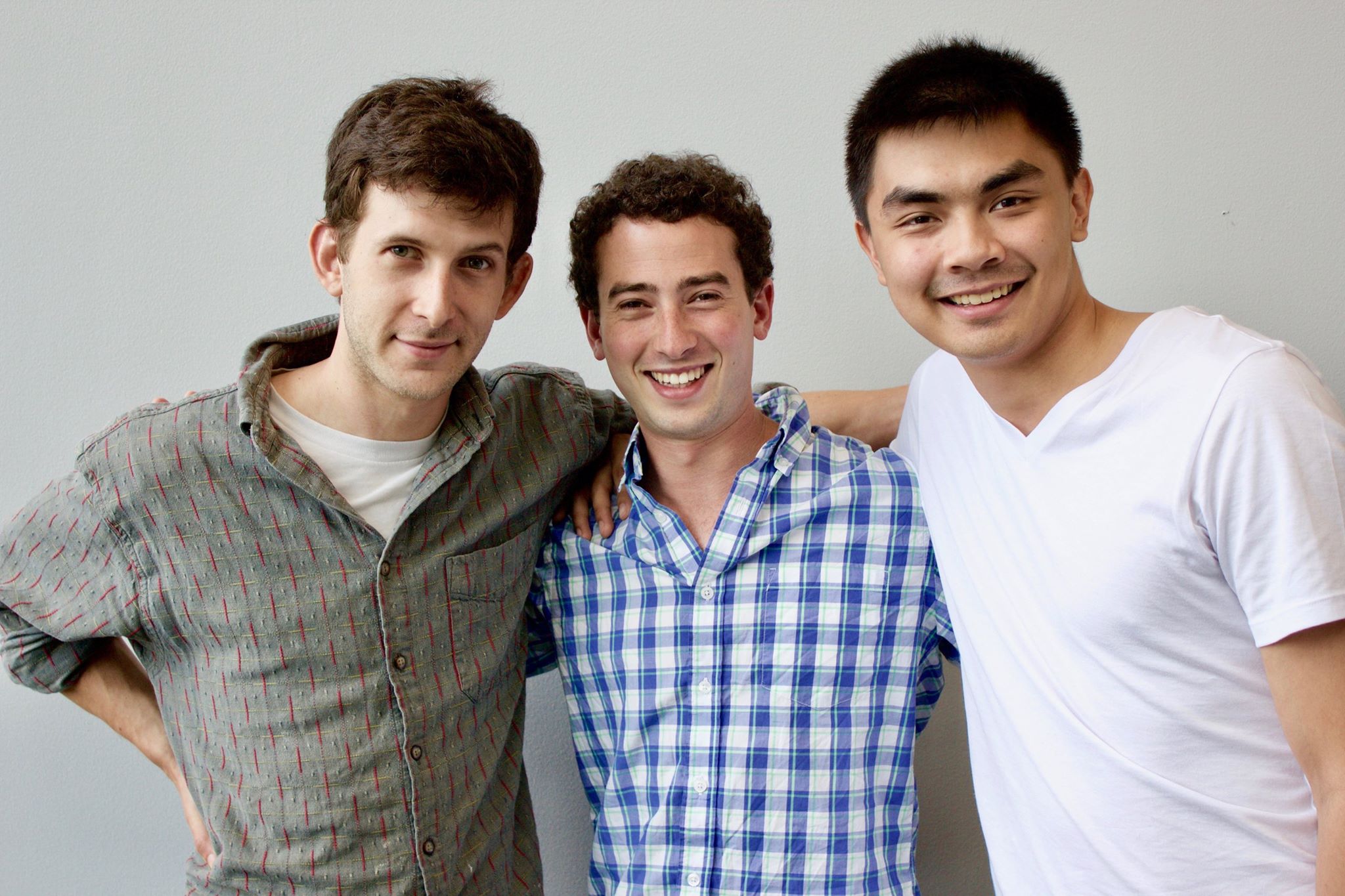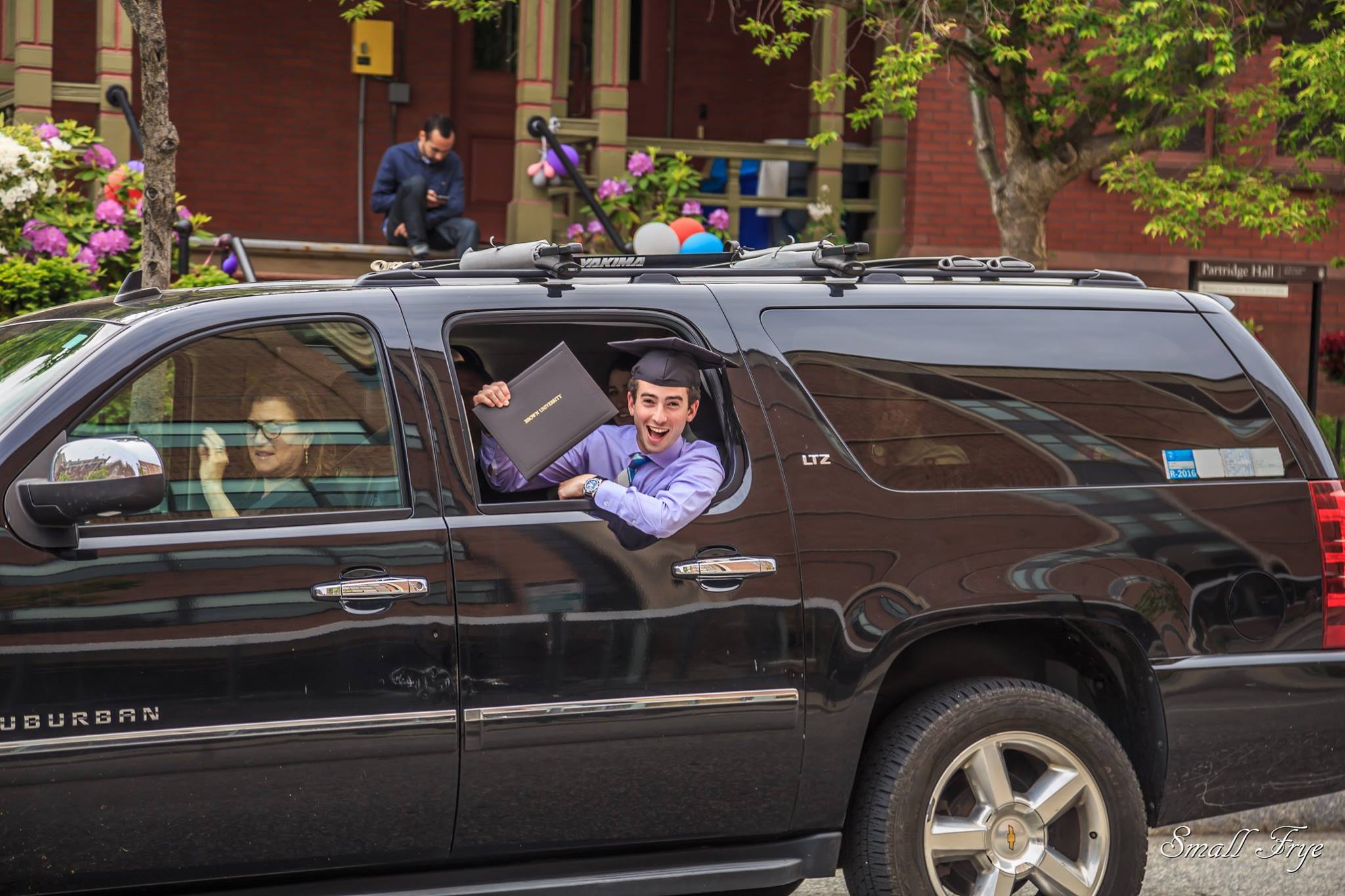 My background in filmmaking is also very applicable to my work at Pangea.  My parents gifted me a video camera when I was in 6th grade.  My friends and I would spend hours putting goofy videos together.  I remember those moments so well, creating some funny video and all rolling on the floor laughing so hard we cried.  I was hooked, and as a side note I'm super grateful to have all this footage of my childhood.
What both of these had in common was their focus on bringing an idea or argument to life, and storytelling through evidence and fact–skills that I constantly use as CEO at Pangeamart.
How have your previous internships and experience shaped your vision for Pangeamart and enabled you to have the skills to manage the business?
Two things.  First, more concretely, all these things taught me professionality.  Working in an environment where you have a boss, you hold yourself accountable to a different standard than you usually would in your social life.  Being professional means being timely and diligent, as well as being able to produce deliverable documents that are not only thoughtful, but also stand on their own.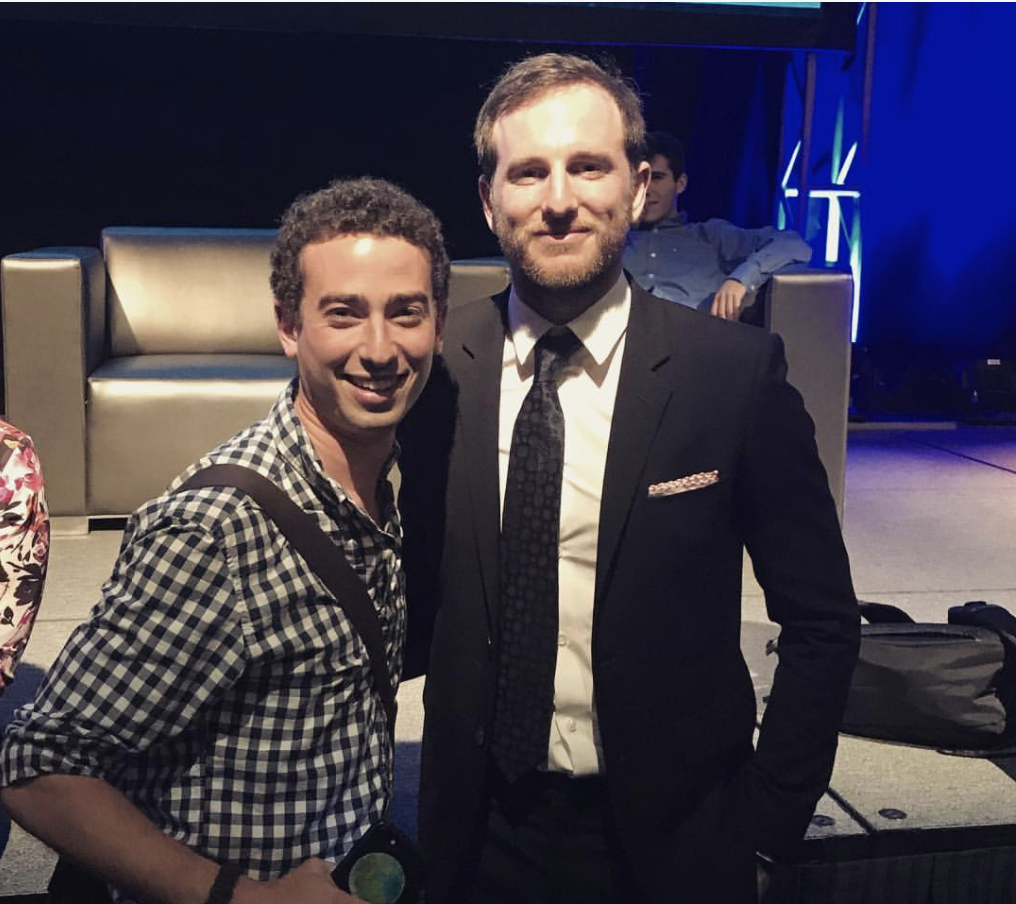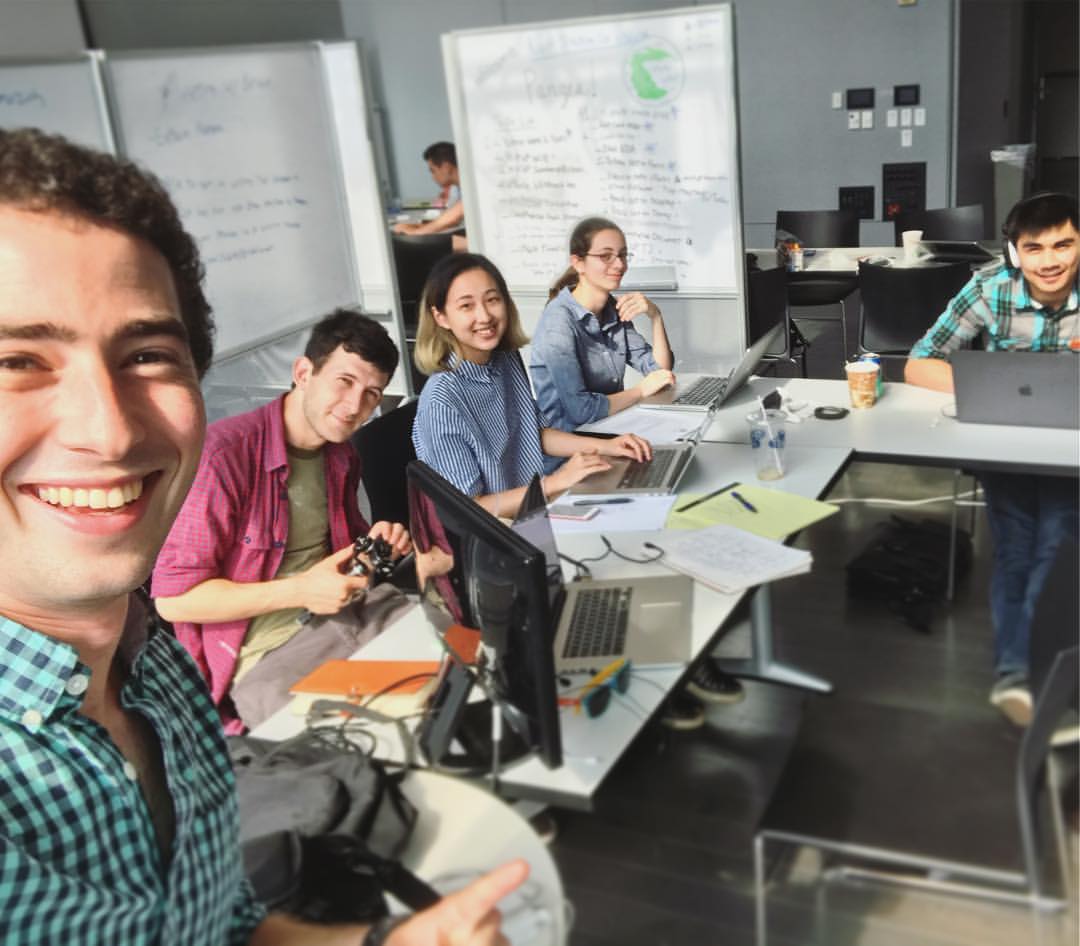 Second, and more importantly, doing all those internships helped me realize what I don't want to do. The list of the things you don't want to do is much shorter than those that you do.  Through these internships, I had a couple of realizations of where I wanted to go.   Of course, there was an aspect all of my past internships that I enjoyed, and that was meeting and connecting with people.  I think it's important to explore different spaces, particularly spaces that I thought I might be interested in.  In the end, I realized that I like working on my own projects, setting my own goals, and taking on the challenge of creating something out of nothing.
"One thing I realized is that so many people want to help, and so many people are willing to give you their advice and share their stories."
How did you come up with the initial idea for Pangea? What were the early days like and how did you get involved?
It was Isaac's idea–the core of it has always been from him and his experience working different side jobs and traveling the country.  When I first heard about it, I thought it was an amazing solution to so many of the world's problems.  Having a true new free market where people could create value and work for themselves was really interesting to me.  I remember Isaac and I would have conversations about free-market economics.  We love getting into politics and talking about world problems and creating abstract solutions.  I actually thought that the idea for Pangeamart, Good2Go back then, was very well-thought out.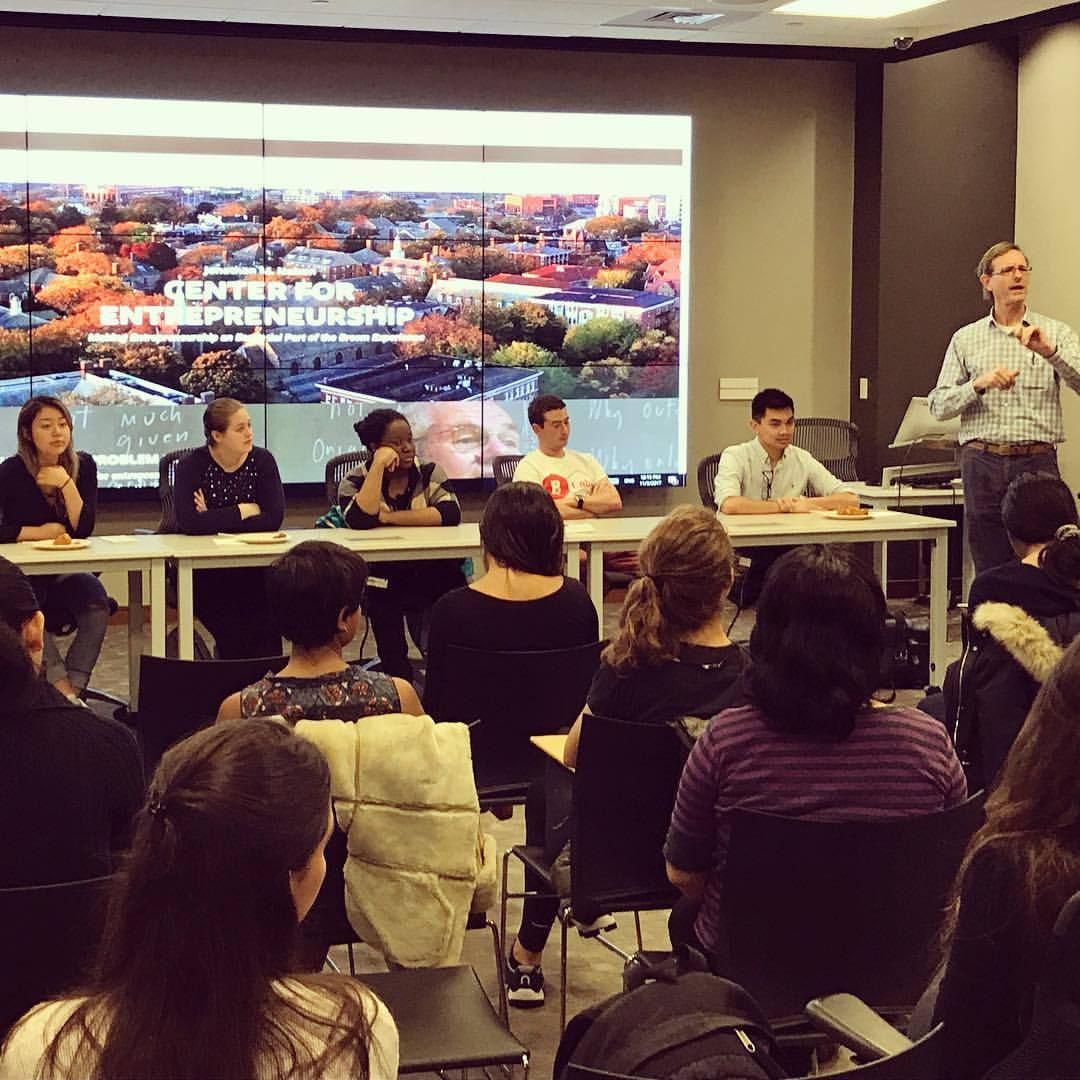 I was a freelance videographer at that time, and it was really hard for me to find cool projects that allowed me to build my reputation and make money.  Most of the projects that I did ended being purely as a favor for a friend.  It was hard to find professional projects.  I thought that if we had something like Pangeamart, I could use it to offer video lessons and help me establish myself within Brown.
From those conversations I started organizing thoughts, plans, and strategies.  Isaac, Will, and Caleb were on the team at that time, and they had a business plan they had worked on a couple of years before but had made no recent moves to build it.  So I went in and said, "If Zuckerberg can build Facebook in his dorm room then why can't we do the same? How hard can it be?"  
Well honestly, it's really hard.  But that's when we got moving and started from scratch with documentation, plans, and strategies that were more focused and actionable.  We were turning ideas and goals into small steps that were within our control that we could make moves on relatively quickly, and we were structuring actions to build the very thing we wanted to ultimately accomplish–a working app.  
Then, in junior year, I lived with John.  We were talking about the Hackathon project he was working on, although his project had stalled. I mentioned that we were looking for another team member for Pangeamart, and John bought in.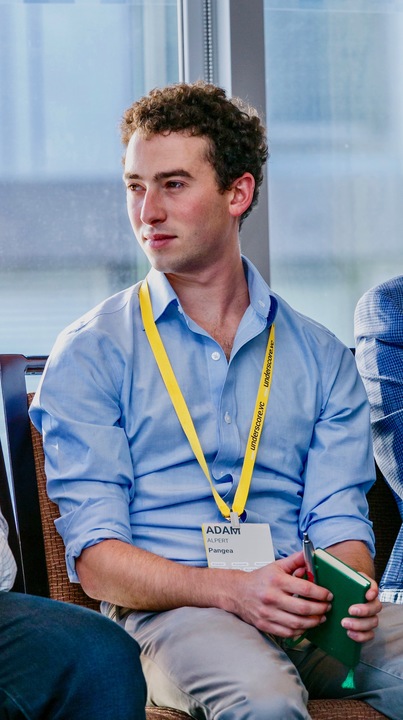 Can you talk a little bit about your journey from meeting your co-founders, to building a team, and finally ending up in Brown Breakthrough Labs? How did you put that "vision into action"?
It started when I took this class called ENGN1010, The Entrepreneurial Process, in my senior year.  While I was getting experience starting a company, I wanted to align that to a more formalized education.  Danny Warshay, my professor and the director of the newly created entrepreneurship center at Brown, put B-Lab on my radar.   It gave me an opportunity to align my heart and strategy.
B-Lab gave us this amazing venue to step out of Brown and transition to running a company full time.  They give you enough room to run your start-up, and just enough accountability and assistance to feel more comfortable to give a shot after school.
You get out of B-Lab what you put into it.  There was one day a week where we had incredible speakers and training modules we could go through, but the other six days a week, B-Lab gave us co-working space and said "Go." We just sprinted all the way through, but B-Lab gave us higher velocity in product development, business development, and strategy development to turn our present motivation into habit.
"I want our office to be a safe space where people can interact with each other and share their ideas freely.  Beyond that, I want to make sure that people can be themselves–who they are outside the workplace is who they are inside."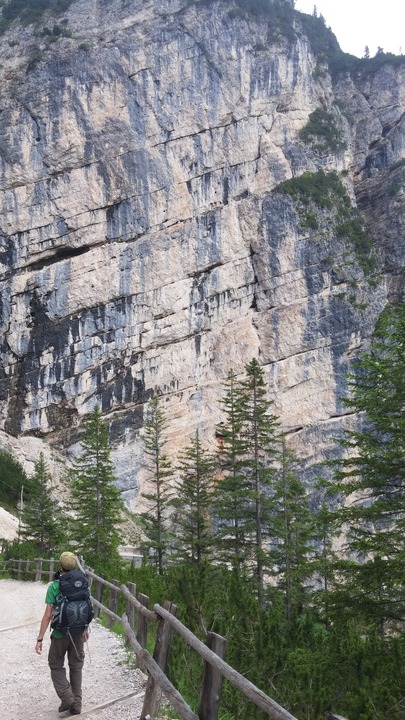 A large part of the B-Lab program was mentorship. Can you describe how that impacted your ideas for Pangea as well as your  personal and professional growth? 
One thing I realized is that so many people want to help, and so many people are willing to give you their advice and share their stories.  A lot of the people we talked to helped shaped ideas around Pangeamart, as well as questioned our ideas to help us find the best possible solution. Every piece of advice is a data point; sometimes you get pieces of advice contrary to each other.  It's your job to filter through all of these data points and find out which ones are most likely to hold true.
Who is your mentor and can you describe how your relationship with him helped you become more involved in the startup and entrepreneurship community? How has this lead to your nomination to the Kairos Society and the Underscore.VC Summit?
I don't have just one. I talk to a lot of people, but one of them is a family friend of mine, Henry Klein, who was actually one of the earliest people we talked to Pangea about.  He gave us a really hard time about it.  He expected to see certain things and for us to think about what we were doing and why.  He pushed us and questioned us.  Having a mentor who wants you to succeed means having someone who is going to give you a hard time.  You need a mentor who wants to make you question things.  Someone who wants you to grow.  Sure it's fun to have affirming conversations, but I think it's more important to have people question you and teach you to have more humility.  Henry taught me how to use criticism constructively.  He taught me to really listen and integrate some new things into Pangeamart, and he indirectly taught me when to stand my ground and know why.  His tough love has been incredibly character building and necessary for me as an entrepreneur.
How do you keep hustling despite your numerous responsibilities? Any tips for future founders?
It's important to be intentional with your time, and it's important to allocate it effectively.  There is enough time in the day.  While you may be doing a million things during the day, it still leaves you with 6 hours or 4 hours to do whatever you see fit.  That time can be split out to spend with family and friends, for socializing, and doing other stuff.  I know what I need to do, and structure time accordingly.   It's important to be conscious of your time and be aware of how you're structuring it.  I think of my time as a portfolio of sorts.  Every moment I have I can invest in a million different activities.  It's important to invest your time wisely.  I diversify my time investment in myself, in people that matter to me, and in Pangeamart.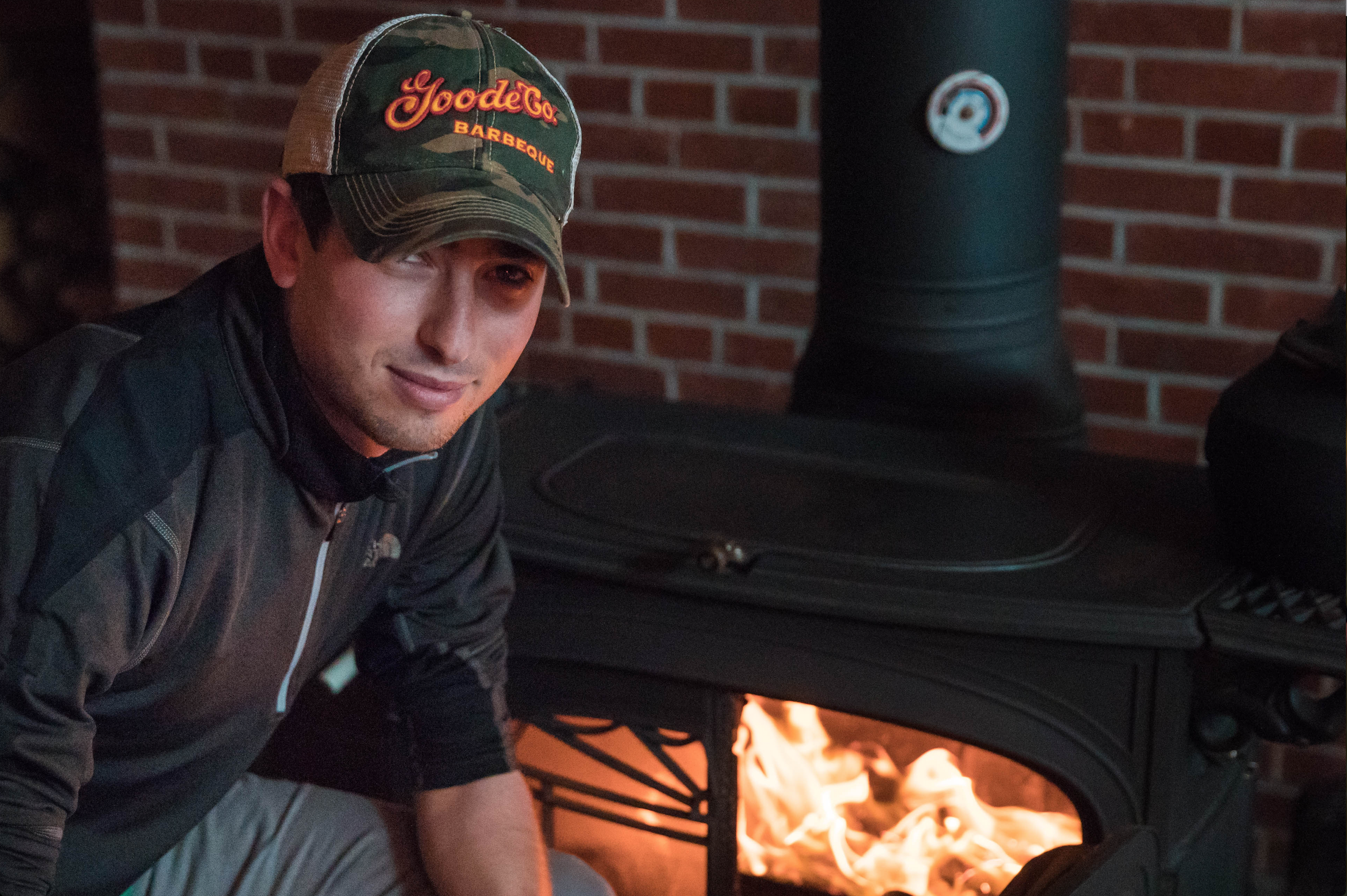 What are some qualities that you think are important to being an effective leader?
1. Always conceptualize yourself as being a part of a team. Something that I try to do is use 'we' rather than 'I' or 'you' (e.g. "What are the things that we need to do?".  We are all responsible to come up with a solution for the team.  It is a collective, collaborative effort. 
2. Always give credit where credit is due.  It's important to give recognition and credit when people do a good job.  Don't claim credit for someone else's work.
3. Always listen.  Just because you're the leader or CEO does not mean you can push people around.  You need to earn the respect of your colleagues.  Respect is earned through your actions, not demanded, and it is a constant, neverending process.  I am always working to reaffirm my colleagues' respect.
4. It is important to build consensus.  Respect your colleagues experiences, ideas, and thoughts.  It's important to moderate different ideas and come to a solution, such that everyone is onboard with it's execution.
5. Lead by example. I hold myself to a high standard of professionality.  I want to get to work the earliest, and leave the latest.  I strive to be on-time (although I'm still working on this myself).  Danny Warshay once said "If you are 10 minutes early, you are already 5 minutes late."  I try to take that to heart.  Through this, I want to inspire my colleagues to believe in our mission as much as I do.  Lead from the front and not from behind.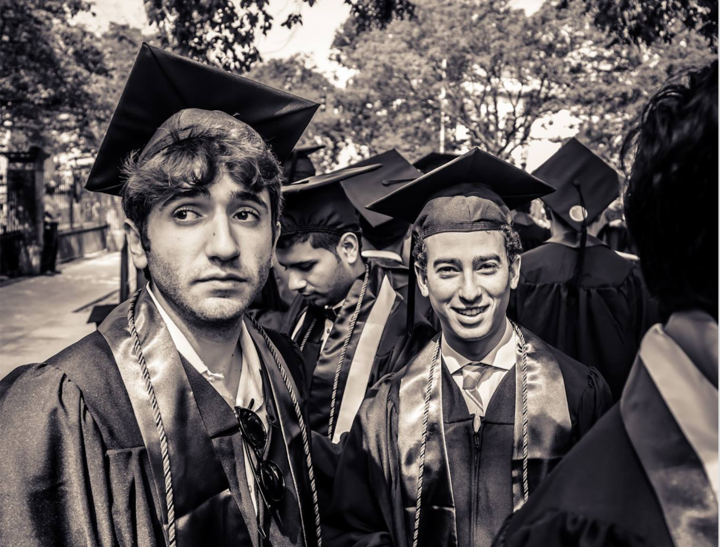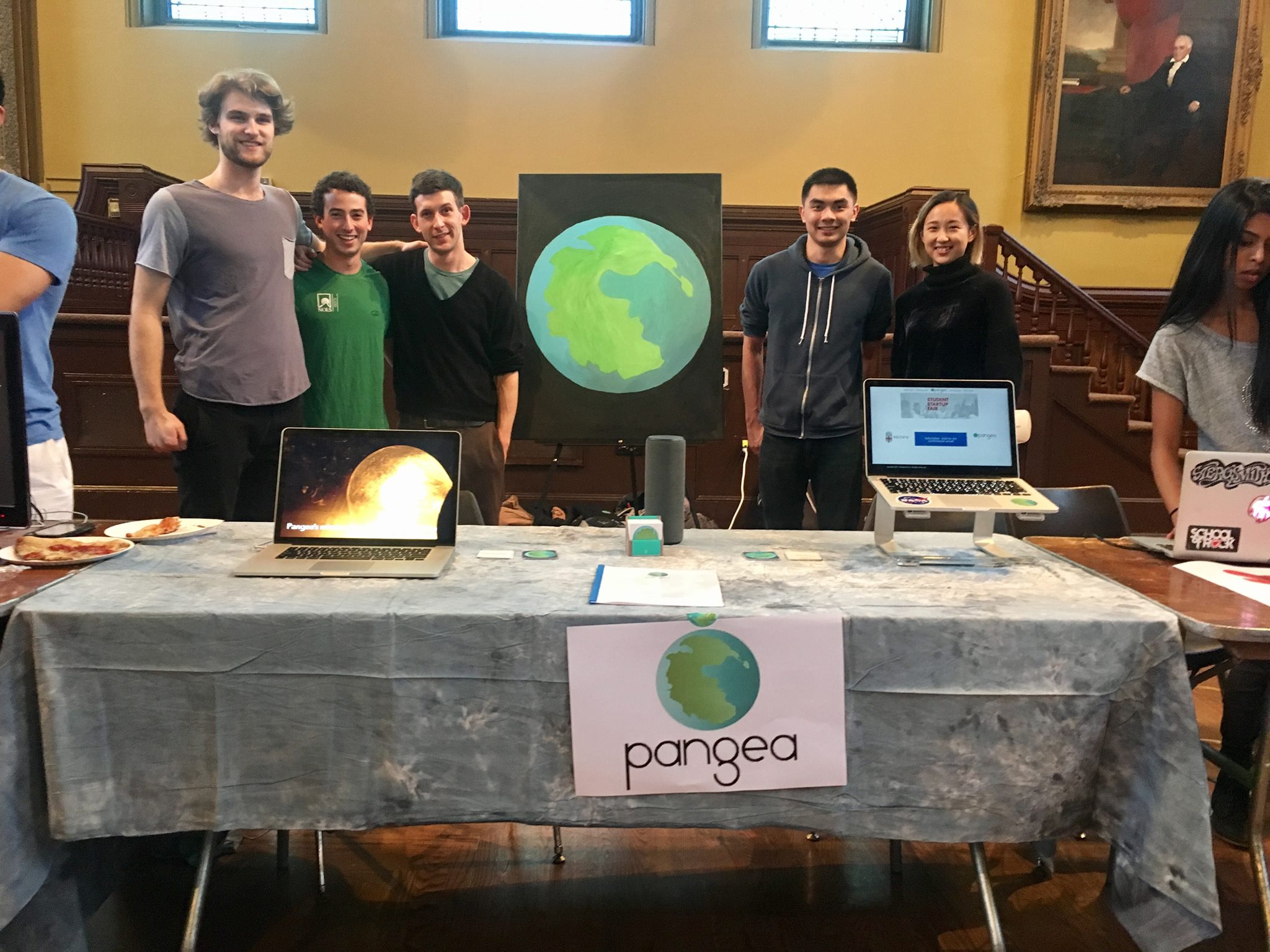 How would you describe our ideal company culture?
I want to make sure people feel comfortable.  I want our office to be a safe space where people can interact with each other and share their ideas freely.  Beyond that, I want to make sure that people can be themselves–who they are outside the workplace is who they are inside.  I want my colleagues to know that their identity is appreciated and accepted, and that their ideas are important.
What is your motto?
"Don't let what's outside your control get the best of you."
"Don't let what's outside your control get the best of you." 
Want new articles before they get published?
Subscribe to our Awesome Newsletter.