AMBER TENG: People & Operations
Behind The Company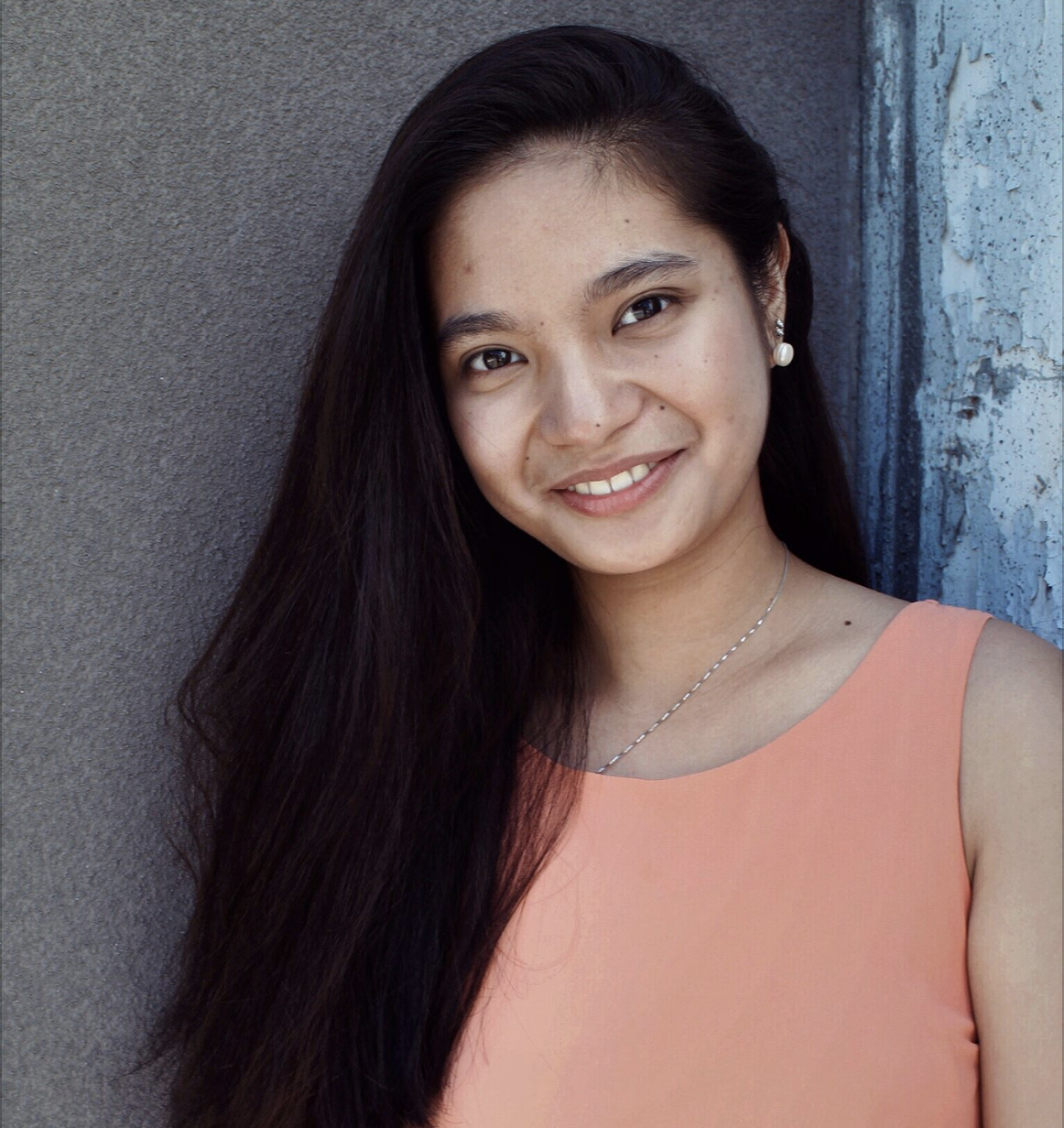 From growing up in the Philippines, to double concentrating in Economics and Archaeology at Brown Univeristy, and working with several startups in South East Asia and as a risk analyst in Columbus Ohio, Amber brings a wealth of experince in operations and getting it done. 
We've brought Amber on board to help us organize our operational strategy and provide support to our growing community of Pangeans.  She is involved in every aspect of Pangeamart, from analzying feedback to developing marketing strategies to holding the team accountable.  We are very excited for you to get to know Amber and her spirit animal.  
How did you find out about Pangeamart and what inspired you to reach out?
I found out about Pangeamart through the Instagram actually. At the time, I was in LA and things were pretty rough. I was feeling a little lost after graduation--unsure of what I wanted to do and how or if I should even find my passion, given the political situation in the US and the Philippines (and the issues it was posing visa-wise).
So while I was mindlessly scrolling through my IG feed, I saw that picture from graduation where John had our sticker on his cap that had initially piqued my interest. I wasn't exactly sure what [Pangea] was, or what you guys were doing at that time, but you had all these photos that hinted at entrepreneurship–and when I saw that photo of Adam and with Joe Gebbia (the Co-Founder of AirBnb) I was like, "I really have to reach out and see what they're up to." Even though I was a bit hesitant and shy at first, I decided to reach out to Adam and see what Pangea was about, in the hopes of being able to get involved on some level — especially since by the end of senior year, I had begun to revisit my love for startups, entrepreneurship, and tech. Things that had, on the surface, come to make me hesitant as a non-STEM major.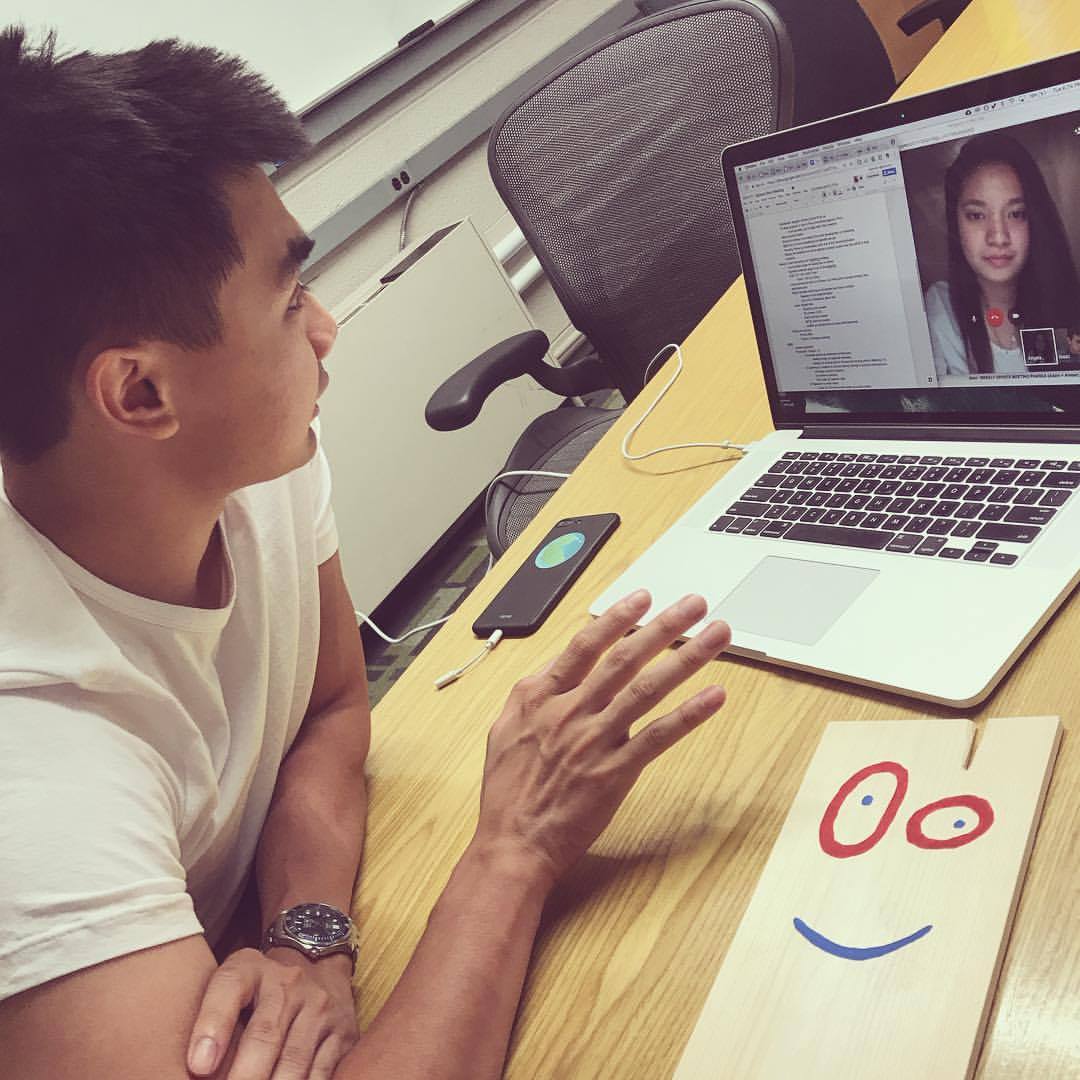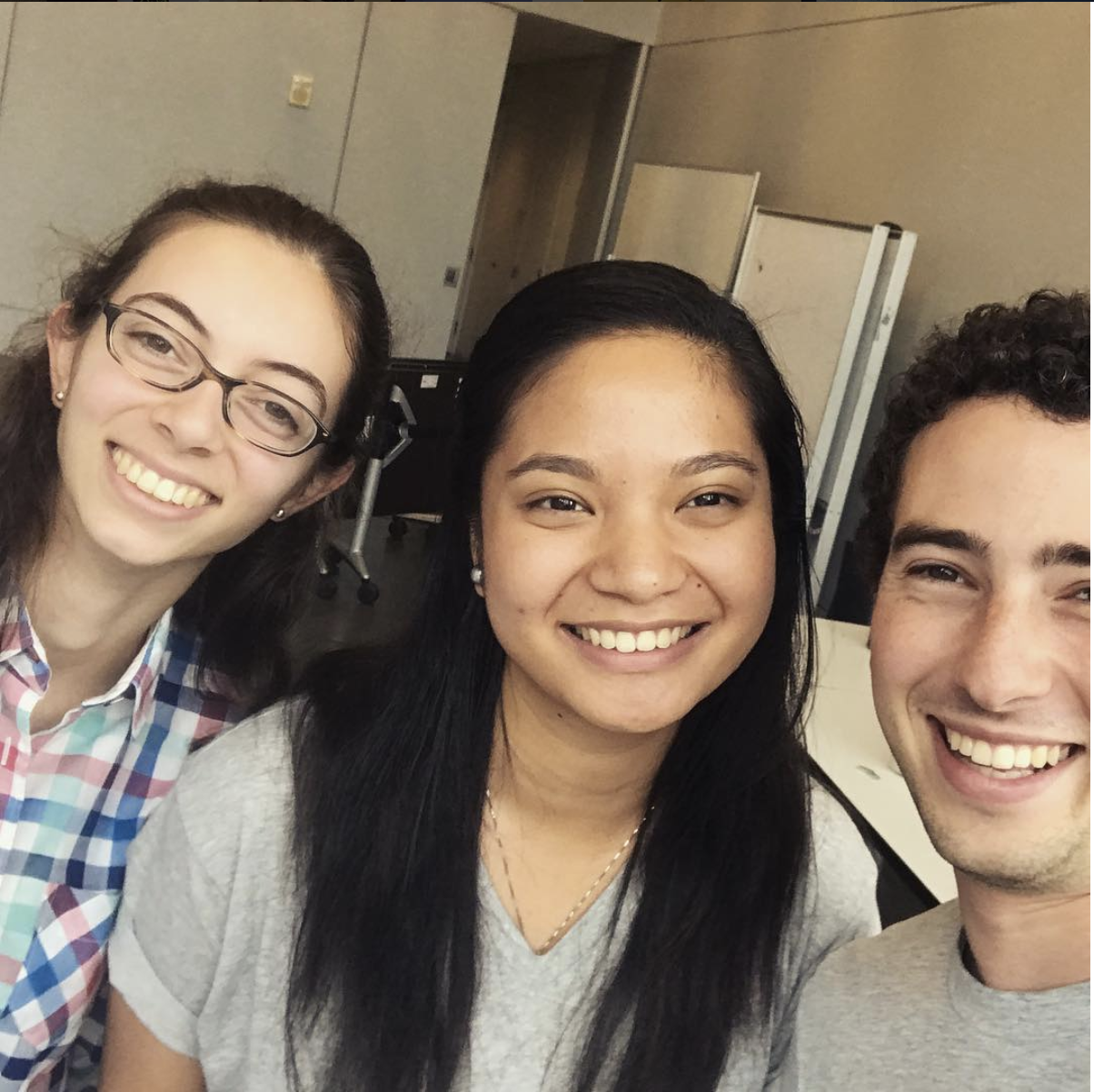 The concept was inspiring. The idea of being able to tap into an industry that gives people the opportunity to find their passion and do the work they love–when they want, how they want, and for how much they want–really gave me a tangible way to give back to my community, and hopefully in the future, my country. It's funny because I remember sitting around the dinner table as a kid and talking with my dad about what I wanted to do when I grew up. My dad mentioned a concept very similar to Pangeamart–a way to tap into the service industry in Manila to make finding the right service provider more efficient both for the buyer and the seller. A lot of it focused on building trust among buyers and sellers and providing more complete information in the market through a given rating system as well as a geo-location functionality, both of which are now available on Pangeamart.
Being a part of Pangea has allowed me to be a part of a community and an industry that excites me and inspires me, and since I've started working with Adam, John, and Isaac, I've learned so much. I'm excited to continue working with them, and as our team expands, I'm looking forward to our projects in the upcoming year.
"We have an environment in Pangeamart where we have constant and consistent learning. We are all exposed to the different aspects of the product and the business–gaining insight into the product life cycle as well as the different facets of business development."
This was all about 6 months ago, what has kept you inspired and motivated to stick around?
It's the people–the founders and our Pangean community.  It's nice to be one of the first additions to the team, and really, at the moment, the only non-co-founder. You see how everyone interacts with each other, you see how they lead, and you understand on a deeper level what drives them. It's inspiring to be able to work with people who are so talented, determined, and passionate about what they do–and it's even more exciting to meet Pangeans who believe in our vision and who have found us either through Brown EP, social media, or by word of mouth.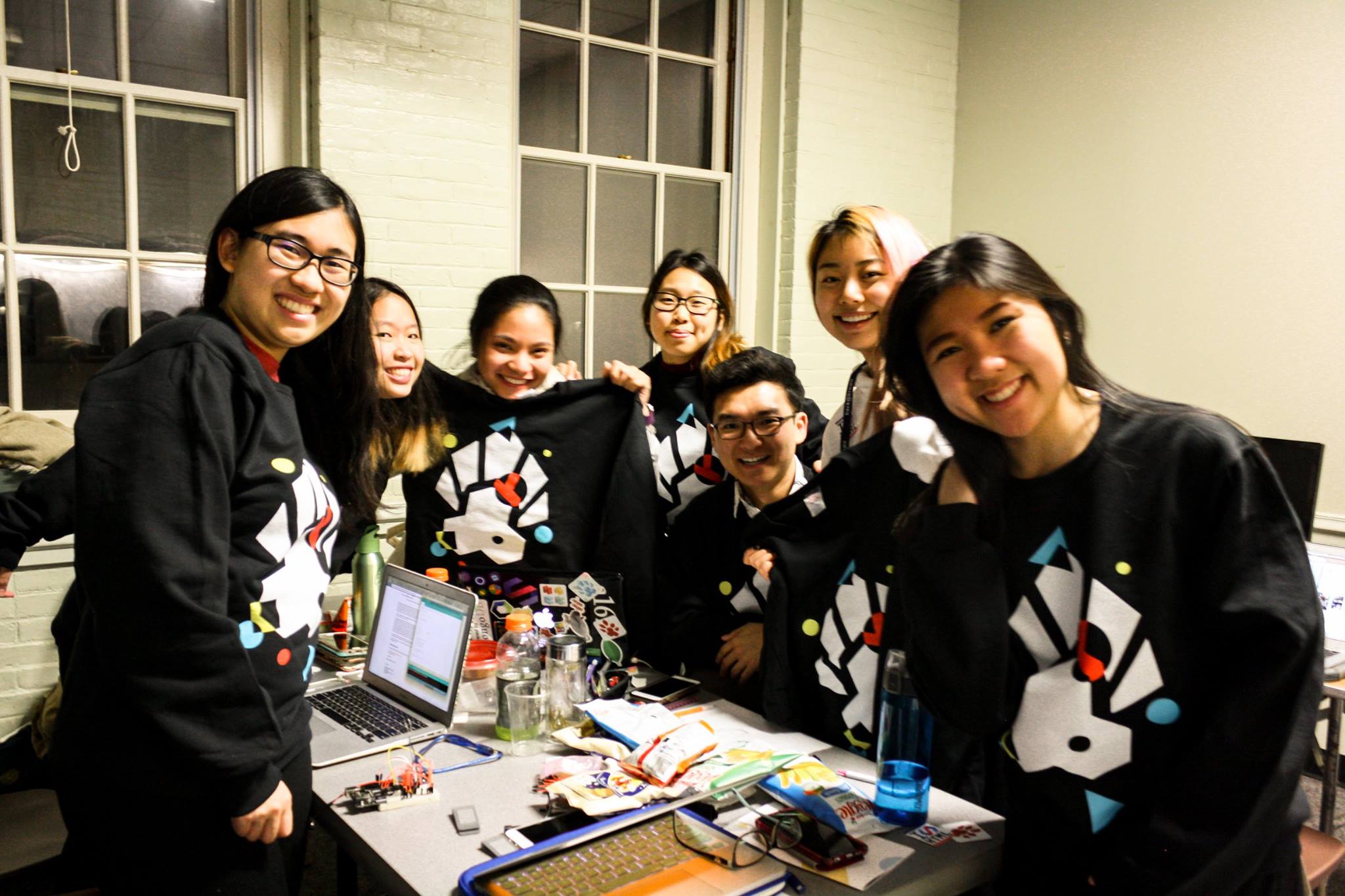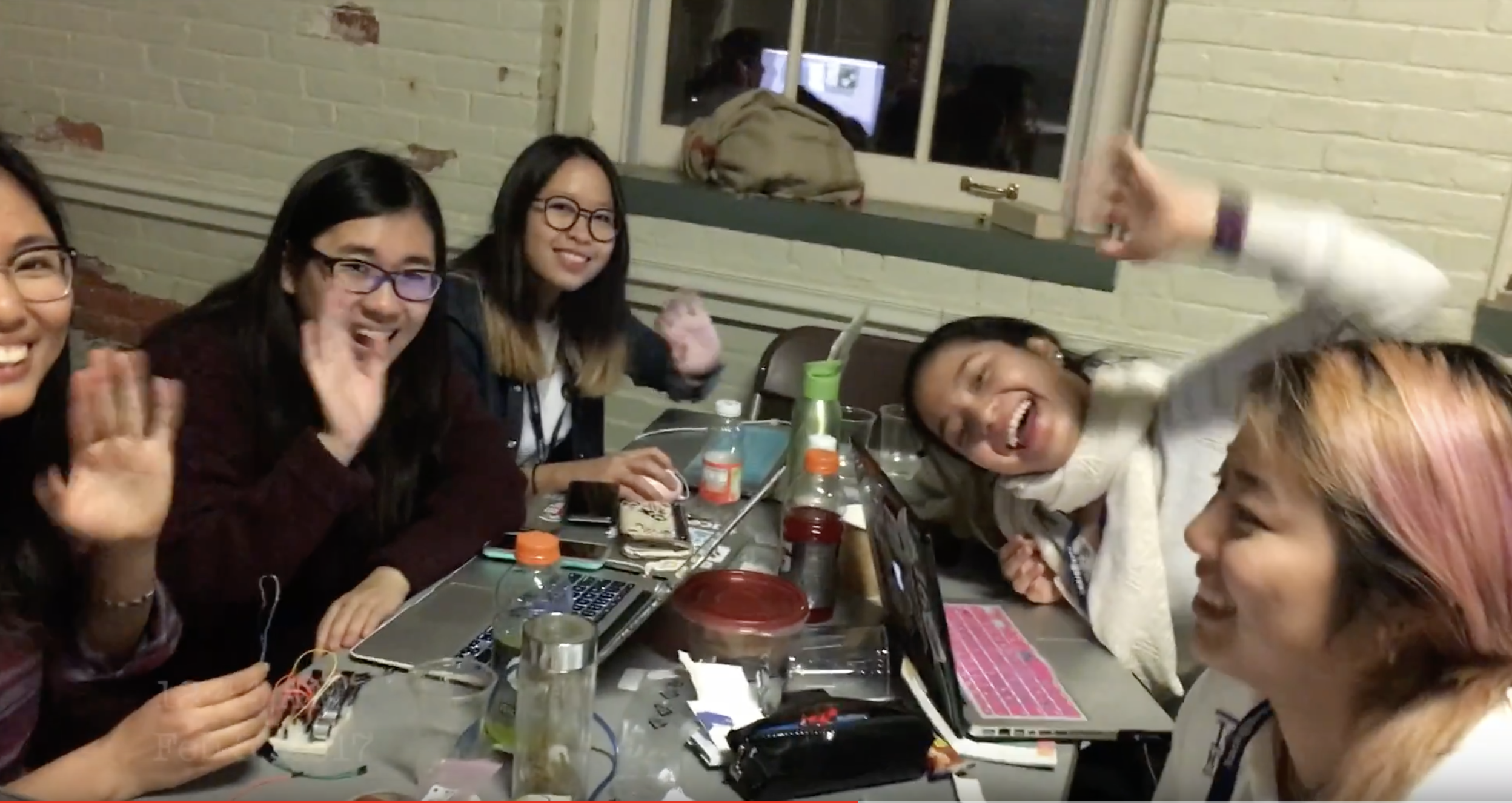 I actually joined the team comparatively late, after they'd already made a lot of progress on the app's development. Despite this, after our first initial conversations, everyone on the team was extremely willing to make it work–even though I was literally working (via satellite) from another state and had a number of personal and professional responsibilities I had to take care of simultaneously. Isaac, Adam, and John really valued my ideas and encouraged me to learn new things that seemed outside the realm of archaeology and economics, and outside my comfort zone. I felt motivated and driven to pick new things up faster because of the culture within the team that supports each Pangean's growth. The team truly values my ideas and contributions, and as a woman, international student, and humanities major in the tech/startup space, I really feel like I am able to contribute to the best of my ability because of this focus on inclusion, diversity and growth.
It's a lot of fun working with everyone who is involved, and the company develops and expands, I'm excited to see the impact it can have in the world, especially in my home country. I'm super excited about where the idea is going, and I feel like everyone I talk to is equally as excited.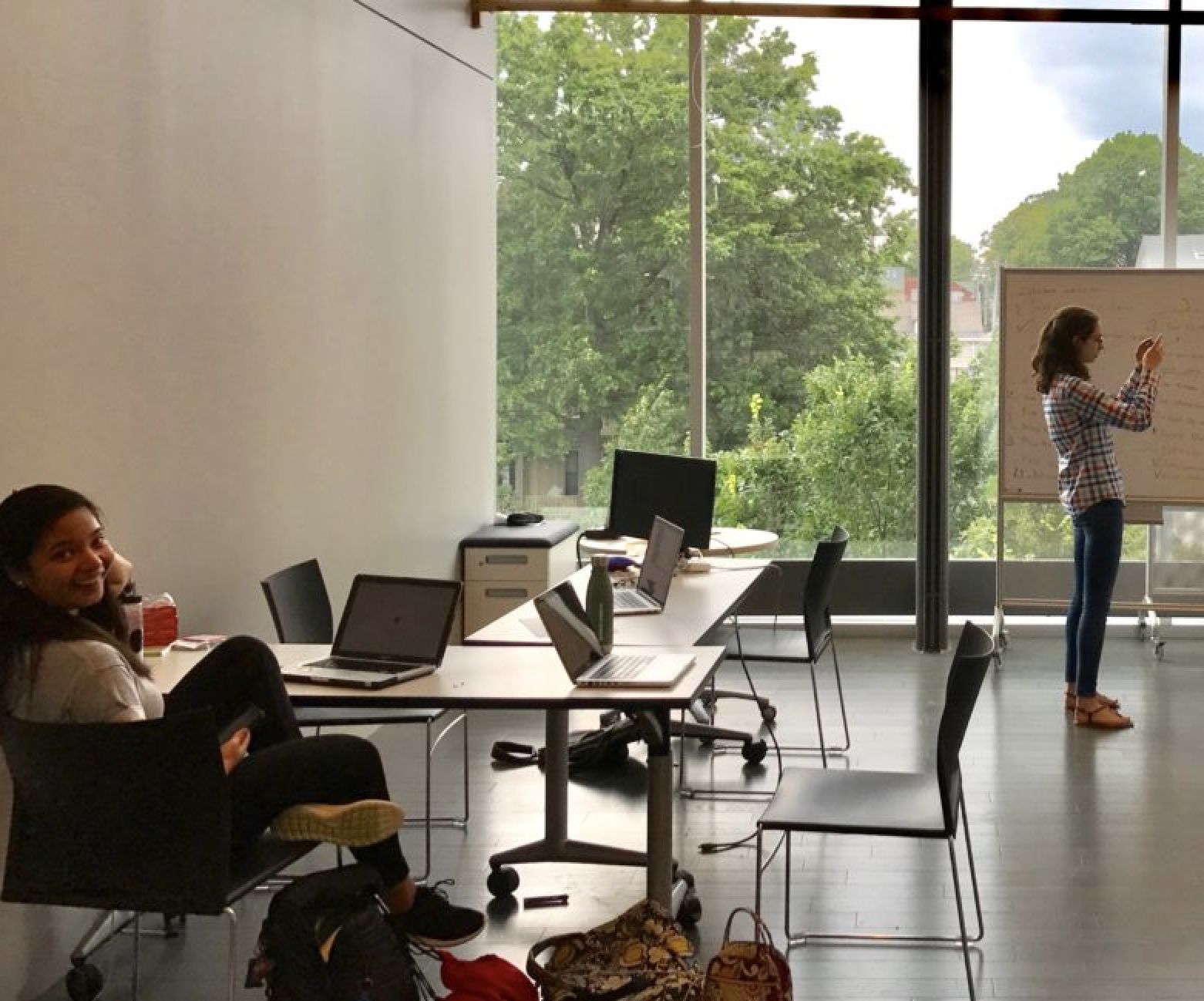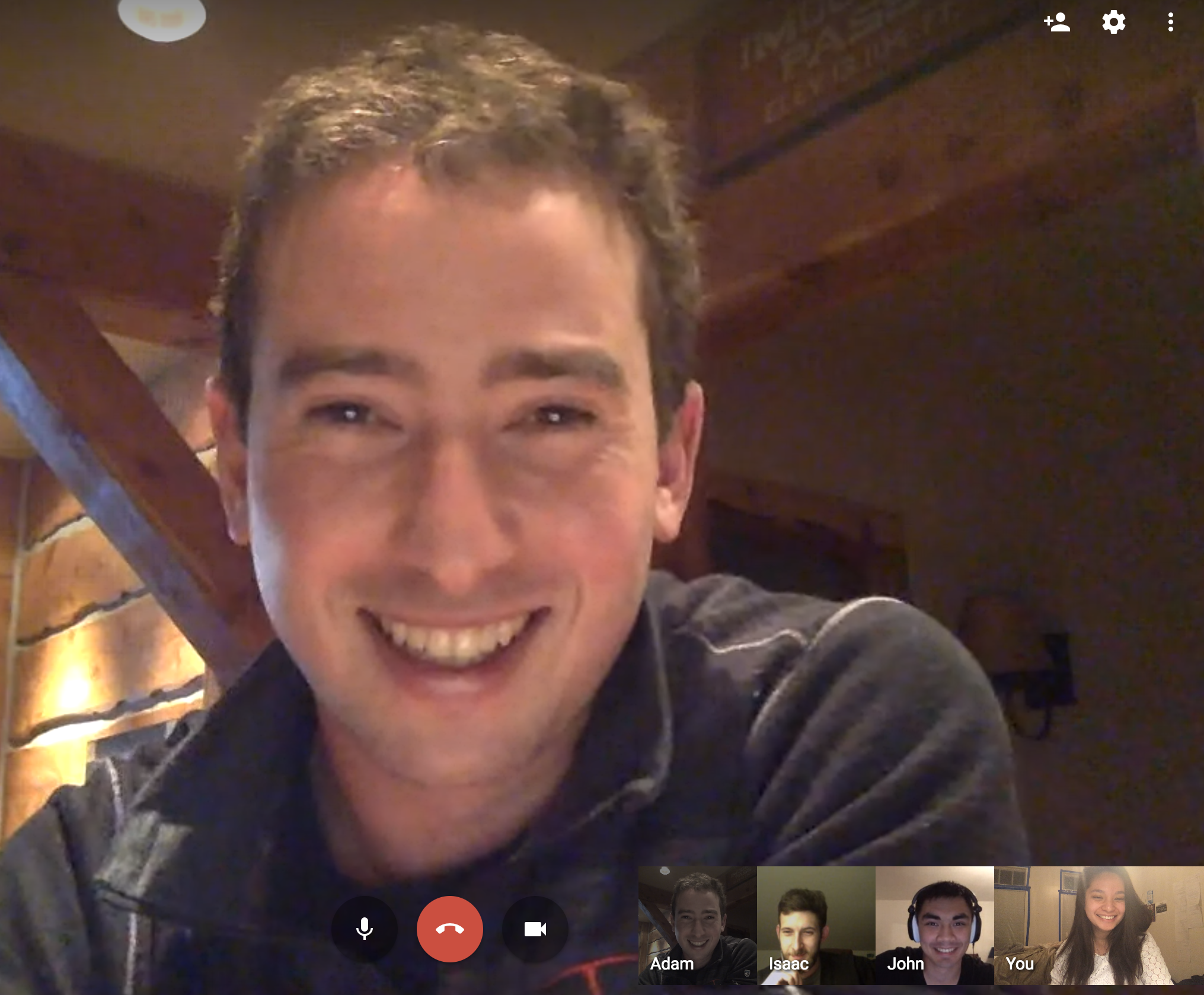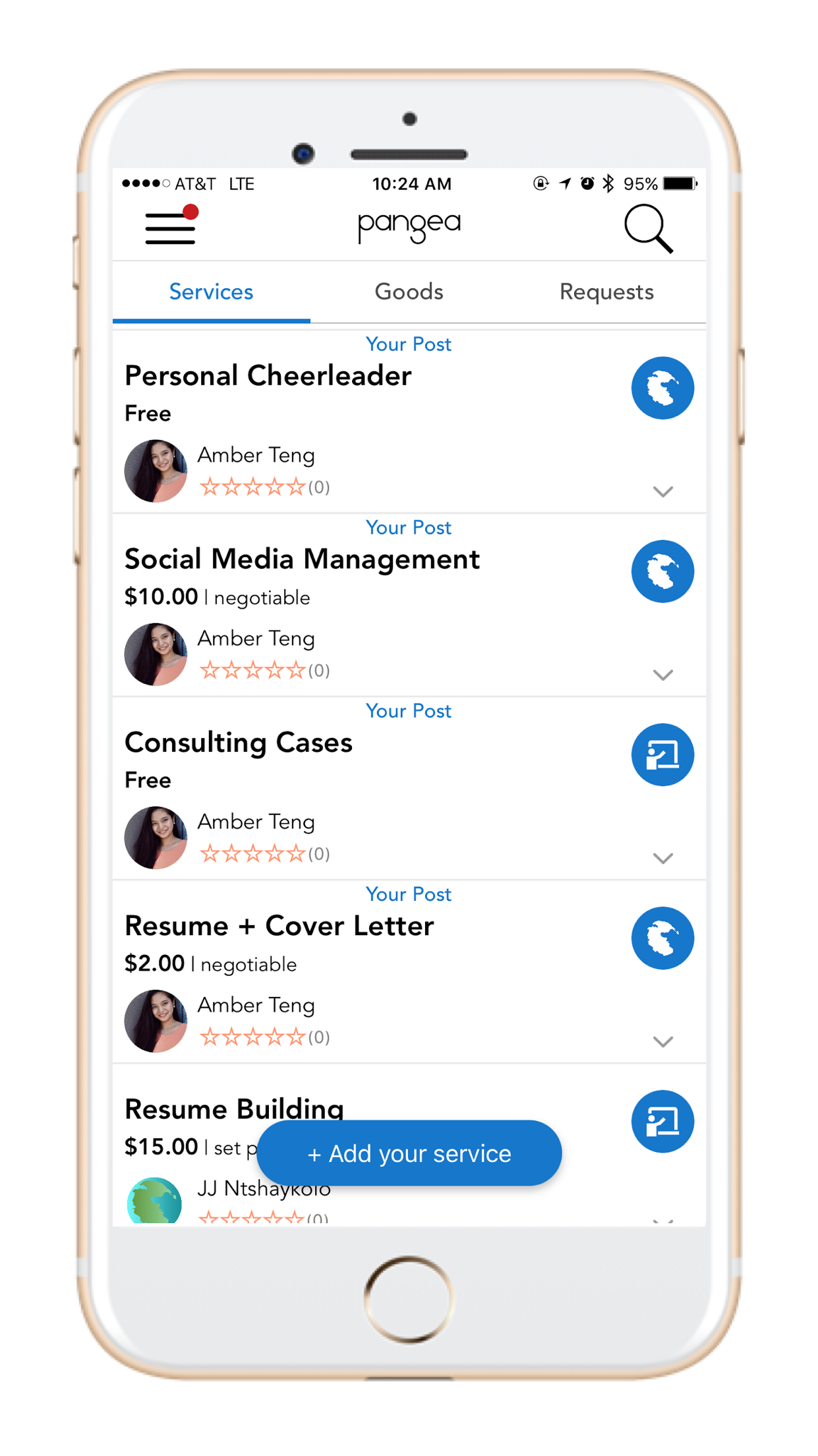 What do you feel you've learned from working on Pangea?
Since I've been with the team, I've had such a steep learning curve–I feel like we learn something new every day, and that we, as a team, are constantly innovating whether through operational procedures, code efficiency, or business development. Personally, I would classify what I've learned into two categories.
The first is technological. I've learned a ton by talking with Adam and John–business-wise and development-wise. John, specifically taught me about the process of developing and maintaining an app from the ground up. Right now, we're looking deeply into the data and figuring out what it can tell us about user experience, and how to improve it. We are also working on operational and procedural efficiency, ensuring that as we grow, we do so sustainably. The team has given me the responsibility to do so much that I previously felt was just beyond my capabilities; but now I'm discovering that I can learn it.
The second is more philosophical.  Working on Pangeamart has given me the courage to jump into new industries, projects, and spaces that I have, for a while, wanted to learn but have felt scared to dive into because it's outside what I've studied.  Making that leap is huge for me–and I feel that both my time at Brown as well as my work with Pangea has given me that courage and enthusiasm to explore new things I'm excited about. I now have this confidence to both get involved and be more proactive about ideas that I'm passionate about.  I'm no longer afraid of reaching out about something that is interesting and exciting.
"Our work is a team effort, and we have the mindset that each person's success is everyone's success, and thus the company's success."
What challenges have you faced coming to the US, going to school here, and deciding to stick around?

Although coming to the US has been incredibly challenging, I'm lucky and thankful that my family and my friends have been very supportive of me. Initially, it was a huge culture shock.  I come from a comparatively conservative country and an even more traditional all-girl high school. Coming to Brown particularly and being immersed in this liberal environment really made me re-evaluate my values and gave me the chance to rediscover who I am and what I stand for.
Moreover, being far from home is hard. I'm really close to my family, and now I'm literally an ocean away. It's really hard not being able to see the people I care about the most as often as I'd like–but remembering that what I'm doing is for them helps to put things in perspective, and motivates me to succeed even more. That isn't even touching on the whole legal issue of studying in the US as an international student, and then working here on a visa status–I don't think I need to reiterate how difficult it has gotten recently for non-US citizens to stay and work here.
Despite these challenges, however, coming to the US and going to Brown has definitely been one of the best decisions I have ever made in my life. At Brown I was able to pursue fields of study that I was interested in and passionate about–as well as discover new fields I had never even imagined being able to study.  I was able to grow in ways that I couldn't have if I stayed back home. That being said, being away from my country has made me love it more and has only fueled my determination to succeed not just for myself and for my family, but in the hopes of being able to contribute to the Philippines.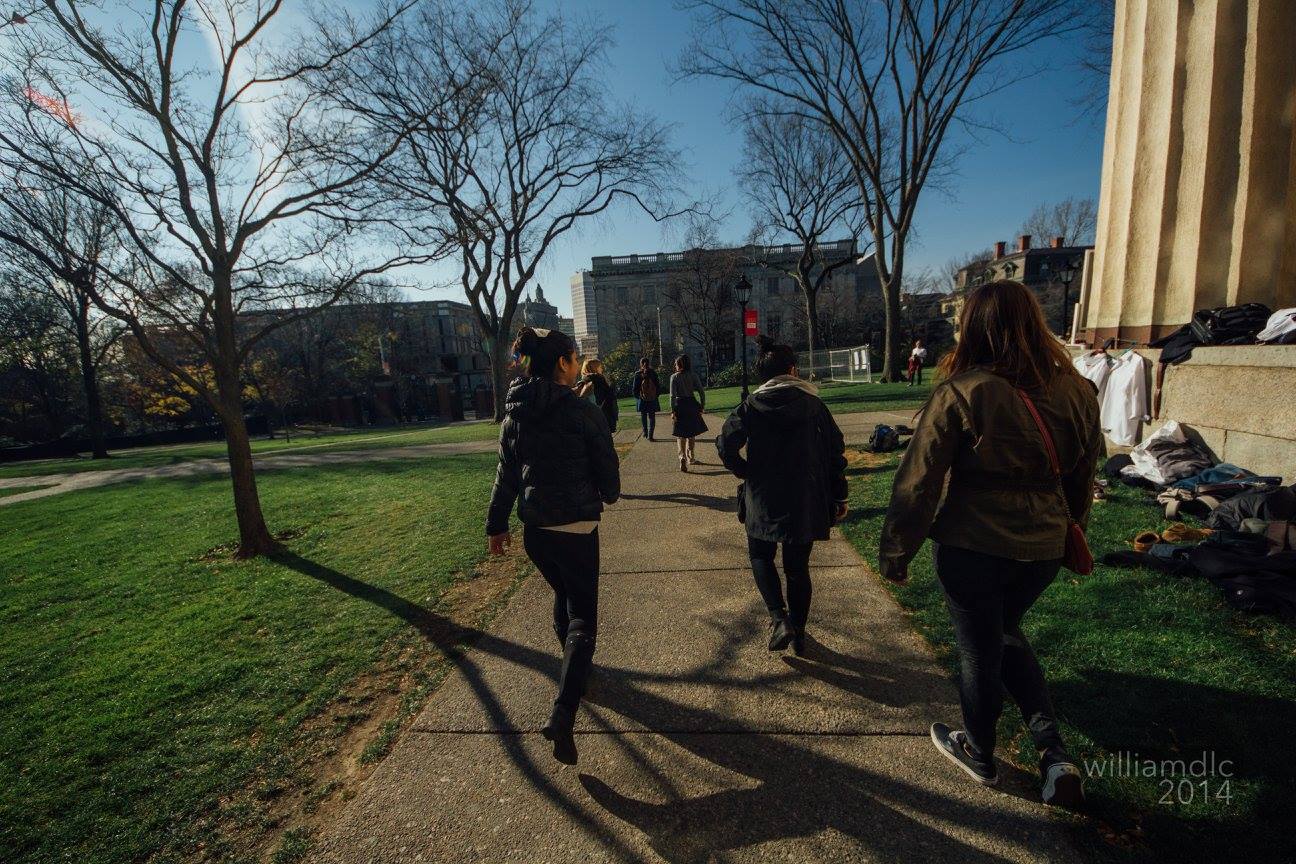 What about our culture do you want to keep, and how do you want to grow the company culture?

I love the openness and diversity we have. I cherish the ability we have to work very closely with each other, and bounce ideas around with the co-founders especially. I really appreciate how we value everyone's input and encourage each others' professional growth. We're very lean right now, and because of that there is so much mobility and flexibility.
We have an environment in Pangeamart where we have constant and consistent learning.  We are all exposed to the different aspects of the product and the business–gaining insight into the product life cycle as well as the different facets of business development. I love that. We have streamlined communication and regular team meetings that really empower us to give our best every day. Our work truly is a team effort, and we have the mindset that each person's success is everyone's success, and thus the company's success. This is a great perspective to have as a lean startup because it allows us to foster a culture where we not only give credit where it is due, but where we also each take initiative to ensure that we are all accountable for the business.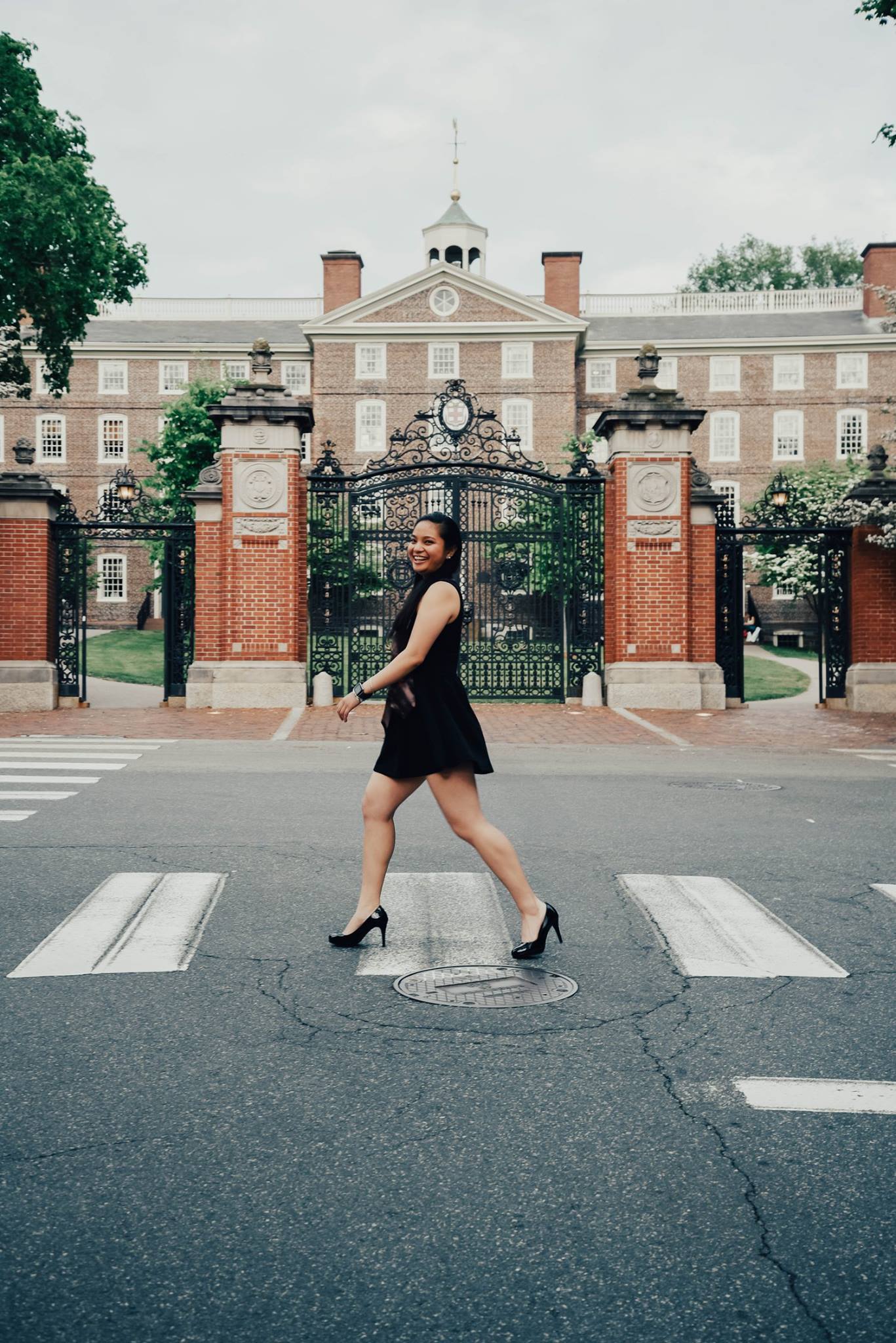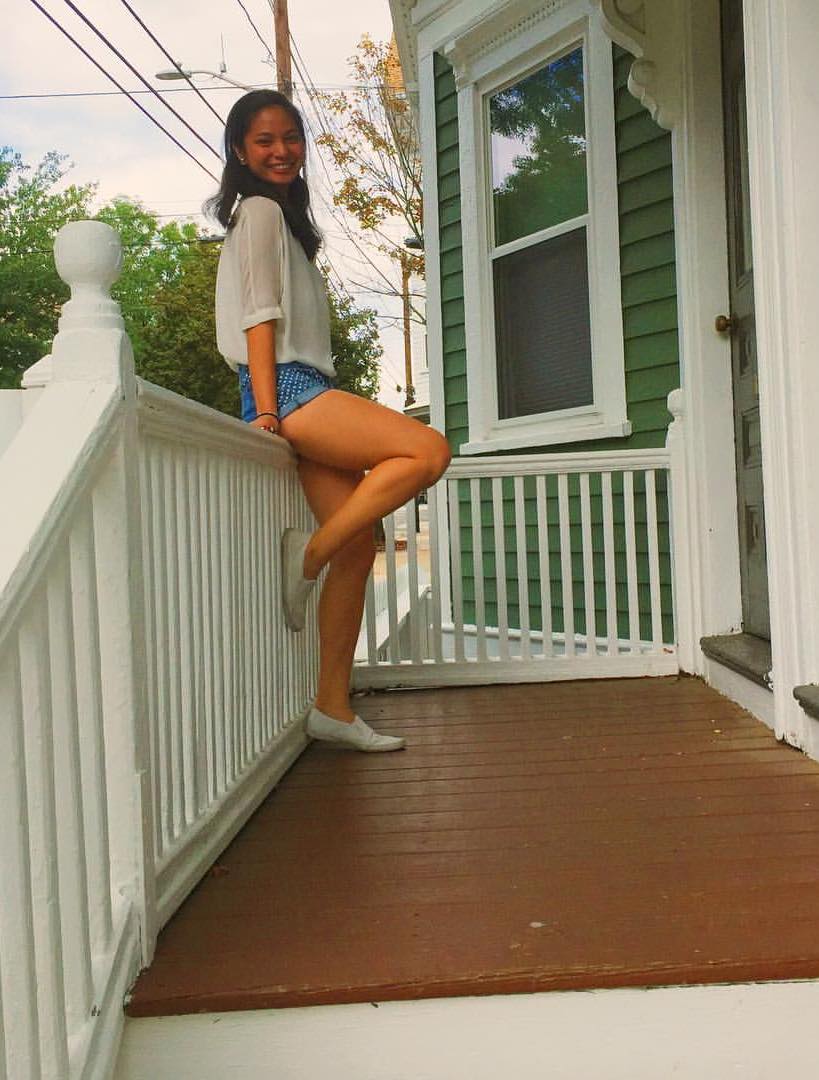 One thing we are working on now is defining our culture more succinctly, and even though [company culture] is an intrinsic part of working with an early-stage startup, it's something we should work hard to maintain as we scale out our team. It's like our guiding compass, that reminds us why and how we do things–ensuring that we have the company's and our community's best interests at heart.
What is your spirit animal?
Unicorns, because I like to think outside the box, and unicorns remind me to reach for the stars. And I want to bring joy and sunshine to everyone. *laughs* I also was just really into Lisa Frank as a kid.
What is your motto?
"If God brings you to it, He will bring you through it!"
"Work hard, dream big."
Want new articles before they get published?
Subscribe to our Awesome Newsletter.